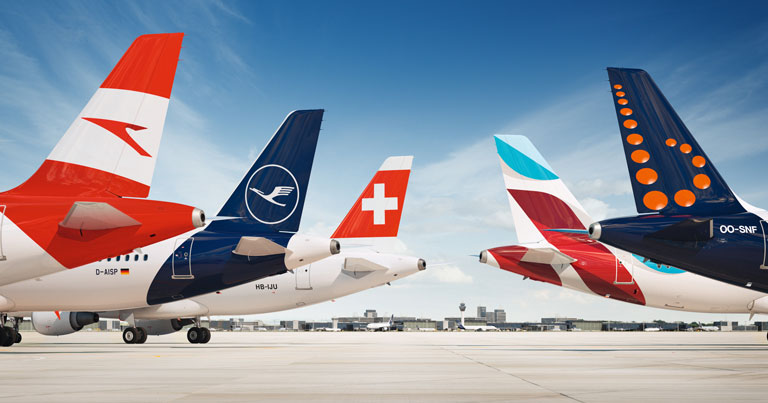 Lufthansa Group has renewed and expanded its longstanding technology partnership with Amadeus. Through this agreement, Lufthansa, Austrian Airlines, Brussels, Airlines, Swiss International Air Lines and Air Dolomiti will continue to rely on Amadeus' airlines IT system, Altéa Passenger Service System (PSS), to manage reservation, inventory, ticketing, disruption management at the airport and departure control so that they can get their passengers to their destinations as smoothly as possible.
The partnership also includes an array of services, which are set to transform the way the airline group services customers both online and at the airport. The expanded collaboration with Amadeus benefits areas such as Lufthansa Group's operations, disruption management at the airport, merchandising, shopping and airport services.
Dr. Roland Schütz, Executive Vice President Information Management and Chief Information Officer at Lufthansa Group, commented: "With this agreement, we not only strengthen our cooperation and ensure operational stability, we also set the foundation for fostering innovation and boosting digitalisation across our various business areas."
The Amadeus Airline Platform  provides airlines with more agility and greater collaboration opportunities with startups and partners to innovate, experiment and shorten delivery cycles.
"This expanded agreement is proof of the longstanding partnership we have with the Lufthansa Group," says Julia Sattel, President, Airlines, Amadeus. "Our industry-leading technology will be supporting Lufthansa Group to achieve its business goals from shopping to operations, allowing Lufthansa Group to deliver the same high-quality retailing and passenger experience across its different airlines."
Through this expanded partnership, Amadeus e-Retail will continue to power Lufthansa's website, and Lufthansa Group also intends to collaborate with Amadeus to develop an improved online experience across its brands. With Amadeus' new Digital Experience Suite and Instant Search technology, Lufthansa Group will be able to optimise its customers' user experience, for instance by changing the user interface on its digital touchpoints and the booking flow, or by building new landing pages for inspiration and traffic acquisition, while leveraging Amadeus open architecture to integrate third-party modules.
The airline group has also adopted Amadeus' Flex Pricer, which will allow Lufthansa Group to display all airline fares across all routes, creating instant upsell opportunities as passengers can easily see the cost and benefit of upgrading to a higher fare class for any given flight.
Another short-term benefit for travellers is that Lufthansa Group airlines are consolidating payment services with Amadeus for their websites in order to offer travellers a one-stop and consistent payment experience over all Lufthansa Group websites.
At the airport, Lufthansa Group passengers will benefit from Amadeus' airport and disruption management technology. For example, Amadeus ACUS Mobile allows Lufthansa Group airlines to check-in and process passengers remotely or at any mobile station around an airport, independently of existing airport infrastructure. This increased flexibility and mobility allows Lufthansa Group to provide a premium service to its customers regardless of the destination and also improves passenger flows and reduces queues at busy hub airports.
Amadeus technology will also continue to support Lufthansa Group in areas such as the automatic recovery of passengers  in case of delays, and flexible payment for ancillaries  at the airport check-in desk.
A key element of the partnership is that the Lufthansa Group now has a single contract, so that airlines can pick and choose from a menu of solutions those that best fit their needs. The new contract provides more agility to all airlines in the group, allowing them to easily implement new capabilities.
For the Lufthansa Group brand, this new long-term agreement will also facilitate the integration of airlines in the group, to ensure a consistent and high-quality passenger experience for all travellers, no matter which airline they fly with.