The next decade is likely to bring a new wave of disruption to the aviation sector. To stay ahead of the curve, we asked members of the FTE Advisory Board and FTE Innovation Hub to give their verdict on some of the leading tech trends to watch in 2020 and ahead.
Missed Part 1? Click here for comments from Southwest, BIAL & LAWA >> 
BARBARA YAMAMOTO, DIRECTOR, GUEST EXPERIENCE AND INNOVATION, LAWA & MEMBER OF THE FTE INNOVATION HUB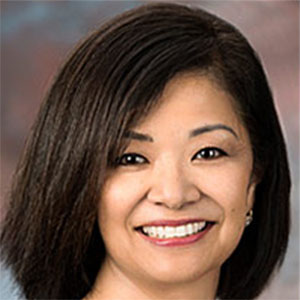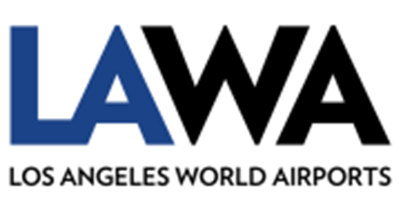 Top tech: Biometrics – as this technology gets faster and more reliable, it will change the way passengers move through our terminals, possibly providing more capacity for existing, somewhat constrained, facilities and improving the guest experience. We must note the need for those who collect data to protect privacy.
Not living up to the hype: Powerfuels are being lauded as a cure for the environmental impact of air travel. While important, getting the necessary commitments toward Powerfuels will lag well beyond 2020.
Biggest disruptor: Autonomous short-to-mid-range electric aircraft, eVTOLs, and cars will disrupt the nature of travel in such a way that existing and planned infrastructure (airports & transit centres) will not meet need. Developing flexible use and iterative cultures in design will be vital to maintain parity between these disruptors and the physical infrastructure that supports air travel. These will recast the role and configuration of airports, particularly on the landside.
Advice to the industry: Involve technology and innovation in the design and strategy teams. Develop an innovation culture and design with technology and flexibility in mind. Keep a reserve of funds for unforeseen developments. Airports should attempt to "future-proof" all they can with energy supply and resilience being a top priority. Future-proof and invest in your workforce, as well, so they have adaptable skills.
Interested in the latest technologies and trends? Sign up to our newsletter >>
MARIANA FONSECA MEDINA, MANAGING DIRECTOR, DIGITAL, AMERICAN AIRLINES & MEMBER OF THE FTE ANCILLARY ADVISORY BOARD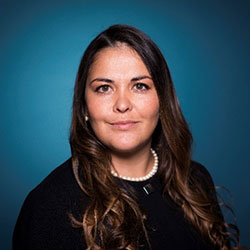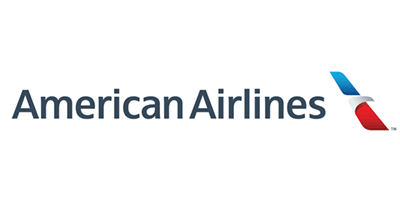 Top tech: I think customer-centricity will be the trend with the highest impact. Airlines have traditionally had a product-centric approach, but we recognise the customer is the focus. This year, we expect to see advancements in the way we merchandise and present our products to our customers. But we have also spent a significant amount of time and effort to ensure that our customers have a good experience. In particular, on the day of travel, when we know stress levels are high, we've been leveraging technology to bring down this stress by rolling out enhancements in our mobile app, improvements to the self-service kiosk menu, and language assistance with the Google Assistant in our Admirals Club lounges in LAX.
Not living up to the hype: While I think there is a lot of potential for artificial intelligence (AI) in the airline industry, some of the complex use cases for AI won't gain traction. I would expect to see more thoughtful approaches to customer interactions than big investments in AI.
Biggest disruptor: Primarily, I expect we'll continue to see changing digital customer expectations as more Millennials travel. This generation is continuously exposed to amazing digital experiences when shopping, getting a loan and even buying a house. Over and over we see startups disrupt industries not by changing the industry itself, but by changing how customers have access or interactions with these industries. It's only a matter of time before we find a way to simplify the complex process of booking travel. In addition, we could see disruption in transportation itself in the form of supersonic flights, self-driving vehicles or hyperloops.
Advice to the industry: Listen to your customer, work to address their pain points, and the rest will follow.
Interested in the latest technologies and trends? Sign up to our newsletter >>
SUHAIL KAMIL KADRI, SVP TECHNOLOGY & INNOVATION, HAMAD INTERNATIONAL AIRPORT & MEMBER OF THE FTE INNOVATION HUB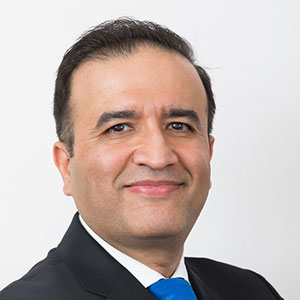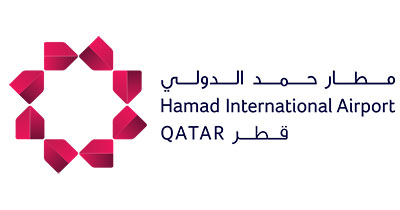 Top tech: IoT combined with predictive analytics has come of age, the collection of data via IoT and then analysed with machine learning can help ATI maintenance organisations to save costs and maximise asset usage.
Not living up to the hype: Blockchain remains promising although the ATI usage case is still emerging. Impediments to success may include resistance from incumbent industry suppliers on this tech due to fear of losing market share and revenue.
Biggest disruptor: AI and Machine Learning when used to aid operational decision making will help ATI get more effective and efficient.
Advice to the industry: Continue to trial and experiment with new tech for gains of the industry. Fail fast and learn fast from innovation. Above all collaborate, share and develop common standards to accelerate industry-wide benefits.
LINDA SCHUCROFT, DIRECTOR, INNOVATIVE TRAVEL SOLUTIONS, VANCOUVER AIRPORT AUTHORITY & MEMBER OF THE FTE INNOVATION HUB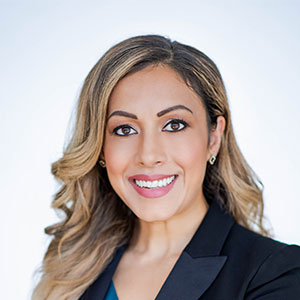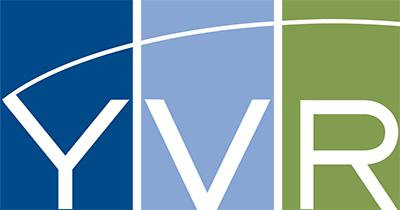 Top tech: For 2020 my prediction is that we will see more pilot programmes and trials used to expand the use of biometrics to facilitate the passenger journey at the airport. This includes a passenger's journey from the time they check in at home to when they board their flight. My hope is that the pilot programmes work hand in hand with government policies and regulations so that we can expand the use both safely and securely for those passengers who want to opt in and make their journey a little less stressful.
Not living up to the hype: Virtual reality. I think the use cases for VR for our industry aren't as well defined or clear to be put into use for 2020. There could be some traction in 2021.
Biggest disruptor: Urban Air Mobility. This will create a new industry (and already has) with new regulations, new suppliers, and may potentially change the aviation industry sooner than we think.
Advice to the industry: We are all striving to make the passenger experience better. Be a change agent within your organisation and keep pushing projects and pilots through, we have to start living and thinking differently before anything can change. This decade is going to be a very exciting period with unimaginable change and disruption to come!
Interested in the latest technologies and trends? Sign up to our newsletter >>
YUKARI NAGANO, MARKETING ASSISTANT MANAGER, JAPAN AIRLINES & MEMBER OF THE FTE INNOVATION HUB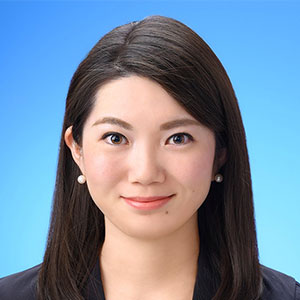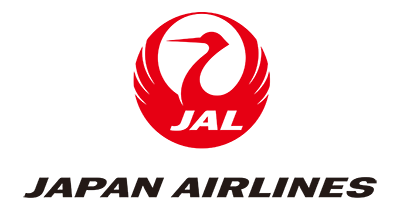 Top tech: I think that Sustainable Development Goals (SDG) will have the most impact on the air transport industry. Certainly, technology, such as biometric authentication and virtual reality, will remain popular but will not have the largest impact.
Not living up to the hype: In my opinion, blockchain solutions will not gain much traction this year. It has some potential but it will take more time to change the aviation industry circumstances. But I have high expectations for it.
Biggest disruptor: I think one of the biggest disruptors will be the "flying shame" movement. I wonder how many people will give up flying in the next decade due to SDGs, especially in terms of domestic flights.
Advice to the industry: We should be thinking about providing diverse services to customers. Nowadays, technology has developed and almost all processes can be done by mobile phones. On the other hand, these are not convenient for old people and disabled people. In Japan, in particular, the ageing population is a serious issue, so we should cater for these people and create easy-to-use services to all people and the wider generation.
Interested in the latest technologies and trends? Sign up to our newsletter >>