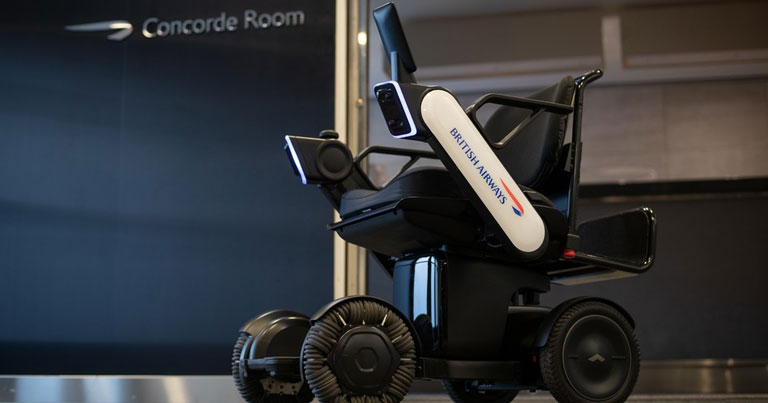 British Airways has launched trials of fully autonomous, electric mobility devices at John F. Kennedy International Airport.
The airline is exploring new ways to offer a seamless travel experience, including trialling self-driving, self-navigating, electric vehicles from Japanese technology firm, WHILL, in response to a growing number of customers, who require additional assistance.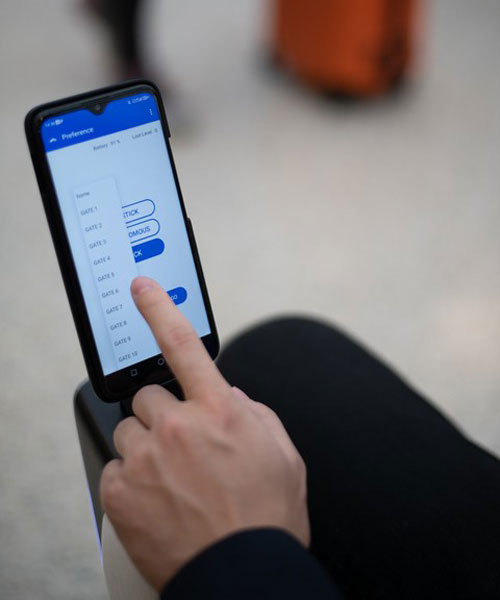 The devices, which were trialled by British Airways customers at New York's JFK Airport, are equipped with anti-collision technology and allow customers to set their preferred destination anywhere within the airport. The vehicle safely navigates the terminal without the need for assistance from travel companions or the airport support team, currently responsible for escorting customers from check-in directly to the boarding gate.
The autonomous mobility devices offer independence for customers who are unable to walk long distances but may not have their own wheelchair, giving customers the freedom to explore the airport. Once the customer has reached the gate, the device will self-drive back to the docking station ready for the next customer.
Ricardo Vidal, Head of Innovation, British Airways, says the airline is trialling autonomous mobility devices as a direct response to customer feedback. "Our customers tell us they would like greater independence and control over their journey through the airport, so we were keen to trial autonomous devices and see our customers response to the very latest mobility technology in a real airport environment.
"Over the next few months we will be collaborating on a further trial at our busy home hub at Heathrow Terminal 5 to gather more feedback and explore the introduction of this technology alongside our team of customer service professionals to provide a truly seamless and accessible airport experience. I'm excited about the future of inclusive innovation to support the accelerating demand for accessible air travel."
British Airways has invested in a number of initiatives to encourage more customers with disabilities to travel. The airline has stated that it has seen customer satisfaction more than double for travellers with accessibility needs following the creation of a specialist accessibility team to support them before, during and after their journey as part of its £6.5 billion investment programme for customers.