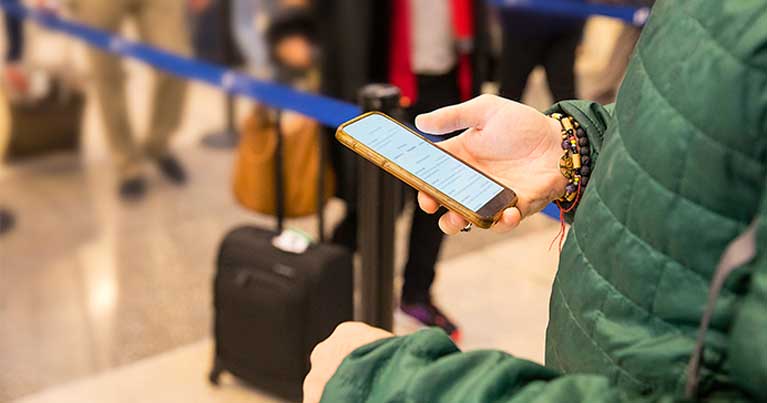 Manchester Airport has become the first UK airport to offer passengers the opportunity to pre-book a free 15-minute security slot, as part of a new trial by MAG (Manchester Airports Group).
By booking their free slot, passengers will benefit from access to a dedicated lane straight to the security checkpoint and will be able to reach the departure lounge quicker. According to the airport, this approach will also allow it to manage the volume of passengers coming through security more efficiently and help keep queues shorter.
The availability of slots is limited and will be operated on a first come first served basis, through online booking. Passengers are encouraged to make a booking around two hours before their flight departure time and asked to arrive within the chosen slot. If passengers arrive outside the allocated time, they will not be able to access the dedicated line and will be redirected to the security queue.
The booking system has been developed by MAG-O, MAG's in-house digital business, and if successful, the technology will also be put in place at the group's other airports at London Stansted and East Midlands.
Brad Miller, Chief Operating Officer at Manchester Airport, commented: "Safety and security will always be the first priority and, at the same time, Covid-19 will undoubtedly reshape the airport experience. We are exploring every innovation and technology that can help us to adapt to the new world, protect public health and restore confidence in air travel.
"This new measure will allow us to manage our security process more efficiently in these challenging times, providing a better and more comfortable experience for passengers.
"It is the latest in a series of measures introduced by MAG to make travel safer during the pandemic, which includes asking passengers and colleagues to wear face coverings and piloting temperature screening technologies."
The circumstances surrounding COVID-19 are continuously evolving. Our friends at APEX have a dedicated COVID-19 page, which they'll be updating regularly to help keep you up-to-date on how the novel coronavirus is impacting the aviation industry. Visit the page for the very latest news >>