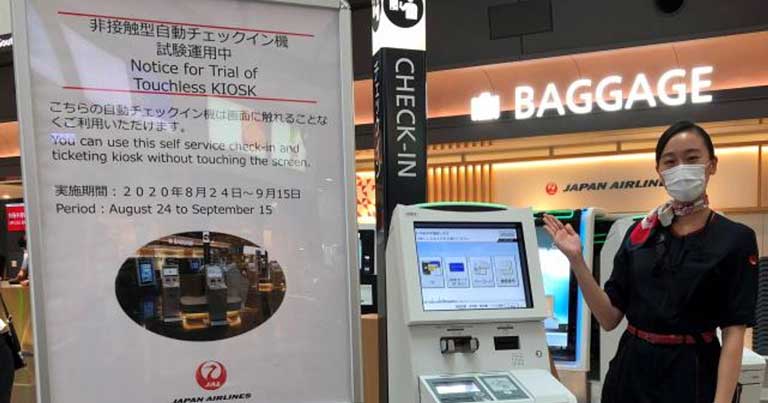 Japan Airlines (JAL) has announced that it will trial two new touchless kiosks at Tokyo Haneda Airport. The airline will trial the new technology at Haneda Airport Terminal 1 South Wing until 15 September.
The kiosks, developed by Mitsubishi Electric and Oki Electric Industry, are equipped with state-of-the-art touchless sensors, which allow customers to complete the check-in process without actually touching the screen. Through the use of infrared technology, customers will be able to make their selections by holding their finger three centimetres away from the check-in system.
JAL says that it will continue to embrace new technology to provide customers with a safe and secure travel experience.