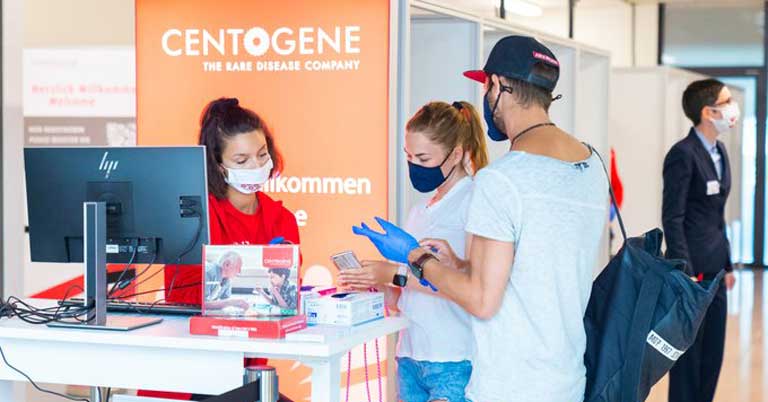 Lufthansa has expanded its COVID-19 testing facility to Hamburg Airport, after successfully launching the first walk-in COVID-19 test facilities at Frankfurt and Munich airports in June 2020.
The airline has once again partnered with German company CENTOGENE to offer coronavirus testing at Hamburg Airport for all individuals who need to perform a COVID-19 test, including returning travellers from non-risk countries.
Passengers can now be tested daily from 6am to 8pm directly at the test centre located at Terminal 1. The walk-in COVID-19 test facility is also open to the general public.
Dr. Björn Becker, Senior Director Product Management Ground & Digital Services Lufthansa Group, who unveiled the testing facility, said: "We very much welcome that our passengers now have the opportunity to have themselves tested directly in Hamburg. In these special times, it is particularly important that travel is safe and yet comfortable."
Dr. Volkmar Weckesser, Chief Information Officer, CENTOGENE, added: "By working together with Hamburg Airport, we have proven our blueprint works to continue facilitating widespread testing – enabling safe international travel and preventing a further outbreak of the novel Coronavirus."
As part of the comprehensive test solution, individuals can register for testing using a secure SARS-CoV-2 Test Portal – following stringent data privacy measures, while delivering time-sensitive diagnostics.
The circumstances surrounding COVID-19 are continuously evolving. Our friends at APEX have a dedicated COVID-19 page, which they'll be updating regularly to help keep you up-to-date on how the novel coronavirus is impacting the aviation industry. Visit the page for the very latest news >>