Biometric technology implementation in the aviation industry has been well underway in the past few years, but the potential of the technology to facilitate a more contactless travel experience has accelerated the adoption even further in the wake of the COVID-19 pandemic.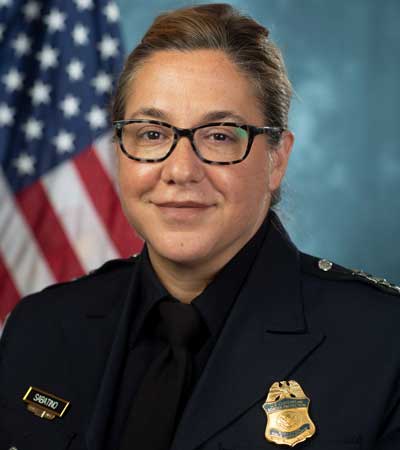 One industry player that has been committed to supporting aviation with the implementation of biometrics globally is the U.S. Customs and Border Protection (CBP). Leading these efforts is Diane J. Sabatino, who stepped into a new role of Deputy Executive Assistant Commissioner, Office of Field Operations at CBP in July 2020.
"I've worked with the Office of Field Operations since the beginning of my career," she shares. "I knew that coming into this job I really had to take the opportunity to work with our partners to help the travel industry recover, and to build their confidence in our ability to create the vision of a truly touchless travel environment."
CBP is certainly no stranger to adapting to unexpected crises at an international level. Indeed, the agency itself was established by the U.S. Congress following the 9/11 terrorist attack. Health pandemics such as ebola and the swine flu, and natural disasters like hurricane Katrina, have all impacted international travel operations requiring adaptation and resilience on the part of CBP officers and leadership.
Sabatino explains: "What we do very well is plan for unforeseen events. We are a really nimble, flexible agency, that adapts. We do a lot of after-action reviews of scenarios that we encounter and we're always learning and applying those lessons to future events. But one of the main lessons learned is recognising that our partnerships are critical to helping the industries themselves recover, as well as ensuring that we have our priorities squared away and in line with helping that economic recovery."
Biometric facial comparison tech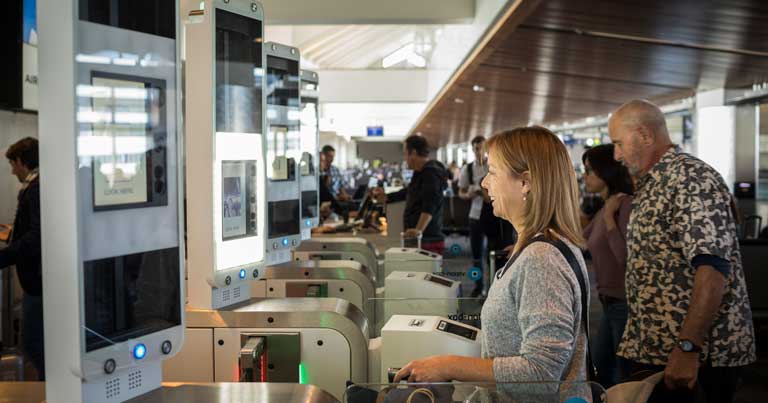 One of the ways in which CBP is driving the air transport industry recovery from the impacts of COVID-19 is through its biometric entry-exit programme. The use of biometrics implementation in America stems from the 9/11 Commission Report which instructed CBP to biometrically confirm visitors in and out of the U.S. As the technology has evolved, CBP has recognised facial comparison as the most efficient solution.
"We have built this biometric facial comparison service to support the entire travel journey wherever identity verification is required and now we can offer our stakeholders identity as a service throughout the travel process – from check in , baggage drop, TSA screening to departure – with the biometric exit piece to further secure and streamline that process," explains Sabatino.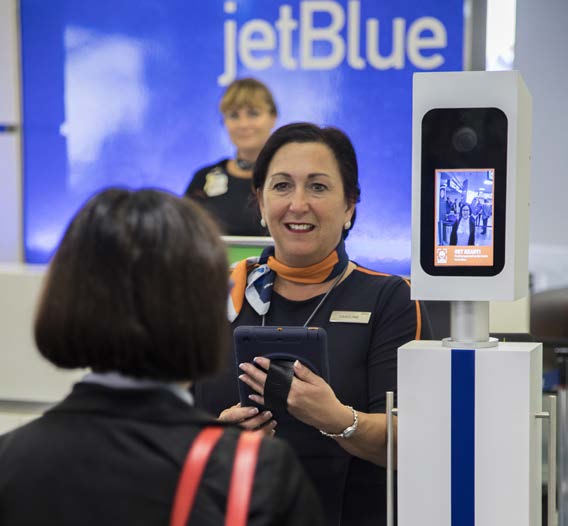 The technology allows CBP officers to biometrically confirm passengers during boarding or arrival by taking a photograph which is then compared to the image associated with the passenger's passport or visa photos. The biometric facial comparison service is now in operation at 20 terminals in 18 airports across the U.S. for entry, and at 21 terminals in 20 airports for passengers departing the country.
CBP also recently announced the expansion of its biometric Simplified Arrival programme to San Francisco International Airport and San Jose International Airport, following recent installations in Detroit and Houston, and Sabatino shares that is it currently being deployed at Chicago O'Hare and Boston Logan airports.
"We have been working on that touchless vision for some time now," she explains. "It started well in advance of COVID-19 and our focus has been on enhanced security and deploying technology that better identifies imposters, while streamlining the passenger experience. We want to stop the bottlenecks; we want to be able to get people through the process by simply taking a photo. But certainly, with the onset of the pandemic, we recognised how important this would be to the health and safety piece, because it limits the contact that we have with travellers."
"Privacy isn't an afterthought"
With the development of new biometric technology, the discussion around privacy and data protection is inevitable. When quizzed on the measures CBP is taking to address these concerns, Sabatino explains: "It's important to know that, with respect to our use of the facial comparison technology for entry and exit, privacy wasn't an afterthought in developing the process, it was baked in from the beginning. And we understood that we had to take that responsibility and obligation to maintain people's privacy very seriously."
Indeed, CBP has established stringent measures in respect to privacy, including secure data encryption, irreversible biometric templates, secure storage, as well as retaining U.S. citizen photos for no more than 12 hours after the identity verification. Moreover, CBP offers travellers the choice to opt out of the biometric programme.
"We also meet with privacy advocacy groups which is important," she adds. "We want them to understand the distinctions between our use of this type of technology, versus what they might already perceive as the use for law enforcement."
Partnerships – a big part of industry recovery
During the upcoming FTE APEX Biometrics Summit, taking place during FTE APEX Virtual Expo on 8-9 December, Sabatino will deliver the opening keynote presentation on how CBP will work and collaborate with its partners to further secure and enhance air travel, while protecting the privacy of all passengers. Ahead of her presentation, she shared some of the key points that she will be touching upon. "I will be focusing on the importance of partnerships. One of the most critical and significant lessons we have learned is that we're not able to do this by ourselves, we're not able to operate in a vacuum. The partnerships we have with the air transport industry is what makes us successful, and we do believe that close collaboration is going to be an important part of the solution in the industry recovery."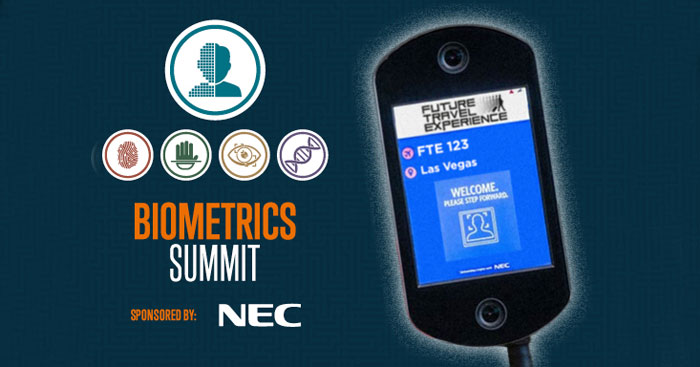 The FTE APEX Biometrics Summit, sponsored by NEC, will include a selection of forward-looking case studies, highlighting how some of the most pioneering organisations are utilising biometric technology to deliver operational and customer-focused improvements, while also facilitating important discussions on how we can overcome the challenges to the mass adoption of biometrics. Among the high-level speakers confirmed to speak in the Summit are Christian Draeger, VP Customer Experience, Star Alliance; Raffie Beroukhim, Senior Vice President, Chief Experience Officer, NEC Corporation of America; Dave Wilson, Director, Airport Innovation, Port of Seattle; Jason Lim, Identity Management Capability Manager, Transportation Security Administration (TSA); Isabelle Moeller, Chief Executive, Biometrics Institute; Gregory Forbes, Managing Director, Airport Experience, Delta Air Lines and many more.