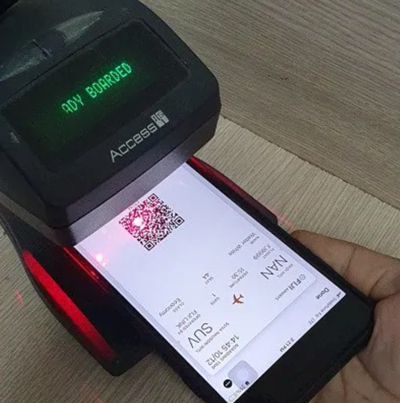 Fiji Link, a subsidiary of Fiji Airways has introduced mobile boarding pass options for customers checking in online for domestic flights from Nadi, Suva and Labasa.
Customers flying domestically from the three airports are able to use mobile boarding passes generated on their device after they check-in online, without the need for a printed boarding pass.
Fiji Link is also inviting customers to self-scan their paper or mobile boarding pass at the boarding gates, to further reduce contact and the risk of cross-contamination between different groups of people.
Andre Viljoen, Fiji Airways Managing Director and CEO said: "Mobile boarding passes are common in many of our international airports, owing their success to the convenience they offer to passengers and airlines alike. We are pleased to roll this out as an option for our domestic Fiji Link customers. Customers checking in online can generate their own boarding passes on their devices and would no longer need to front up at the check-in counter unless they have checked luggage. This has a number of benefits, including saving time at airport queues but more importantly, reducing contact with staff and other groups of passengers. Self-scanning of boarding passes at the boarding gate further complement these efforts, as it means staff would avoid handling multiple boarding passes of different customers. These measures are a big part of our Travel Ready programme and another example of our continued commitment to customer and staff wellbeing."
Mobile boarding passes can be generated on both Android and Apple IOS devices after completion of online check-in by Fiji Link customers, either directly on their internet browser, as a PDF sent to their email, or as a screenshot.