While airlines have been heavily impacted by the COVID-19 outbreak, some entrepreneurs in the space are taking the crisis as an opportunity to embark on new ventures. Ahead of the recently announced FTE APEX New Airlines C-Suite Summit, which will take place during Virtual Expo 2021 (25-26 May), we take a look into some of the startup carriers entering the global airline market in 2021.
Wizz Air Abu Dhabi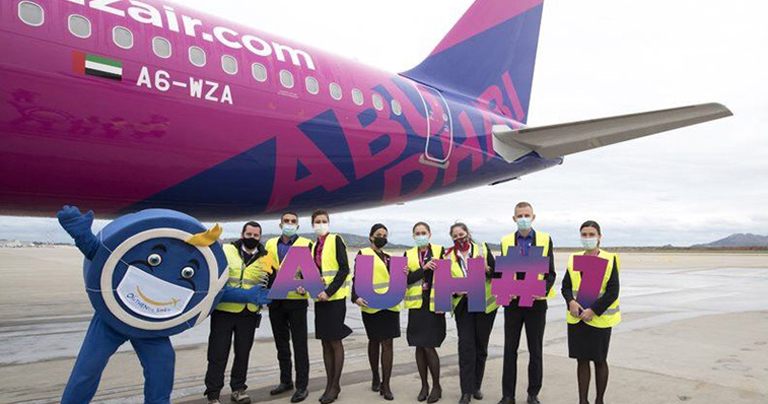 Wizz Air Abu Dhabi, the newest national airline of the United Arab Emirates, took off on 15 January with its first flight to Athens from Abu Dhabi. The ultra-low-cost carrier's (ULCC) second route took place from Abu Dhabi to Thessaloniki on 4 February. The new airline initially announced a route network that also includes Alexandria, Kutaisi, Larnaca, Odesa and Yerevan. Flights to these cities will launch as each destination joins the 'green countries' list and further destinations will be launched as the airline adds to its Abu Dhabi-based fleet over the coming months. With a fleet composed of brand-new Airbus A321neo aircraft, the airline aims to have the lowest environmental footprint among its competitors in the region. For a more comprehensive overview of the carrier's route network, check this analysis by FTE's sister publication anna.aero.
With Abu Dhabi long been a market dominated by full-service carriers, like its largest player Etihad Airways, the region is certainly in need of a low-cost proposition such as Wizz Air Abu Dhabi. József Váradi, Wizz Air's CEO, previously said: "If you look at what we've been able to achieve in the EU, we managed to grow our fleet to 100 aircraft over the last 15 years and we should be able to do the same thing in Abu Dhabi."
Breeze Airways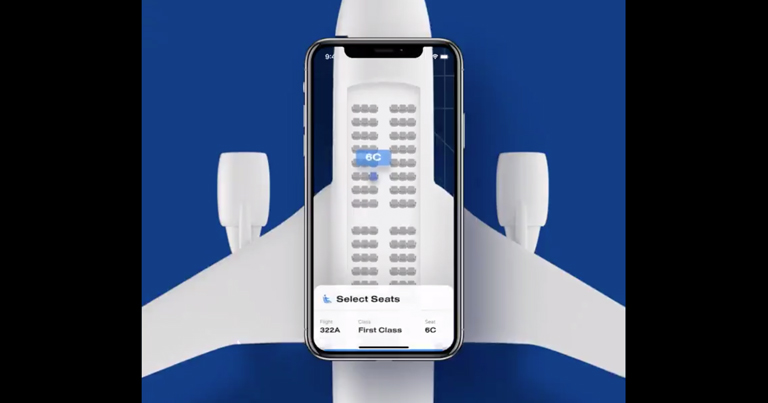 US startup Breeze Airways, which was announced last year, is expected to launch operations in March. The low-cost carrier – brainchild of serial aviation entrepreneur and JetBlue's founder David Neeleman – will operate unserved routes to mid-size US airports and cities "that bigger airlines overlook". The carrier will initially lease Embraer 190s & 195s from Brazil's Azul, with long-term plans to fly a fleet of Airbus A220.
In a press release following the announcement last year, Neelman called it the launch of the "world's nicest airline". While it's unclear what being the "nicest" airline constitutes, it is likely that it is referred to a strengthened customer experience strategy, better affordability and personalisation. Indeed, the airline has also stated that it will focus on technology that will allow customers to personalise their experience through a mobile app.
Avelo Airlines

Similarly to Breeze, another startup airline that is eyeing underserved point-to-point markets in America is Avelo Airlines. At the helm of the carrier is Andrew Levy, who was the executive at United Airlines and Allegiant Air. According to the Los Angeles Times, the airline has raised $125 million in funding and is actively hiring for operational roles. While Breeze will focus on flying longer-haul service using the A220's range, Avelo Airlines will focus more on shorter-distance routes connecting smaller airports with domestic leisure markets with a fleet of Boeing 737-800s.
Both airlines have a competitive edge, however, with reduced business travel due to the COVID-19 pandemic, legacy US carriers are increasingly focusing on leisure markets, what might put Breeze and Avelo's business models to the test.
Flyr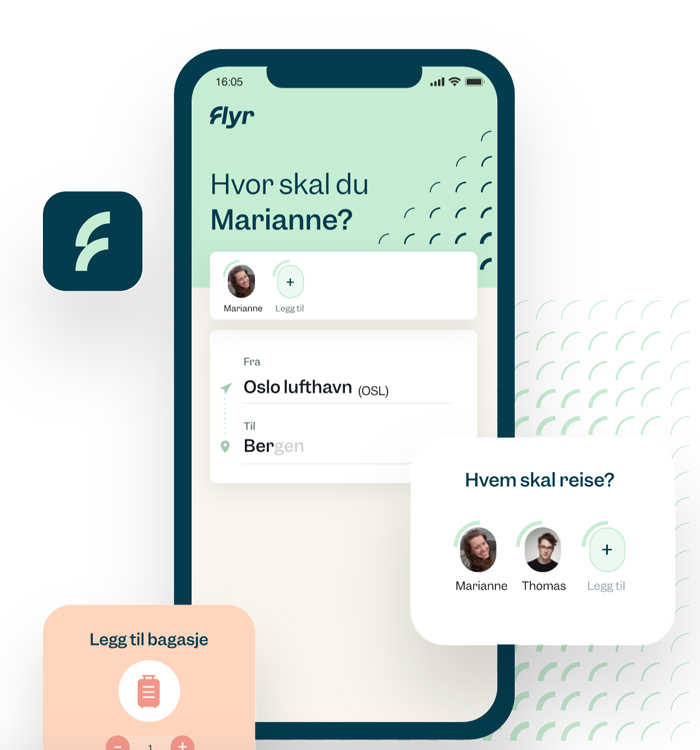 A new Norwegian airline Flyr is also set to enter the market in June. With non-stop service to cities within Norway and popular European destinations, Flyr seeks to become a new low-cost carrier for the Norwegian market. Plans for the new airline were first unveiled in October 2020 by owner of the company and former CEO of Braathens SAFE and board member of Norwegian Erik G. Braathen. Following the launch, he said that the name Flyr "reflects the simplicity of the business and model and the product we will be offering the market". Among the services Flyr plans to offer to ensure a simple passenger experience include low fares, no change fees and no restrictions when it comes to baggage. The airline has stated on its website that it will offer passengers a "digital, flexible, and honest air travel experience". Similarly, to Breeze, a digital-first approach is a core part of Flyr's strategy. A mobile app will be central to the airline's services, allowing customers to make bookings and changes to their travel. In a recent interview with CNN, Braathen stated that his vision is to create an airline founded on "very sophisticated and integrated digital systems".
The ability to start an airline from scratch could be seen as an advantage over legacy carriers and the airline's CEO Tonje Wikstrøm Frislid, has also previously commented that Flyr is "building a company from the ground up, based on extensive experience and with a size, organisation and business model adapted to the future".
Play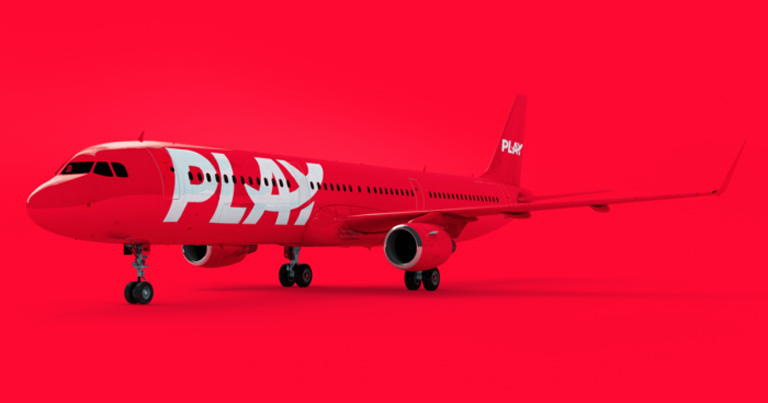 Another low-cost carrier aiming to disrupt the European travel market this year is Play. The Icelandic-based airline was launched months after WOW Air ceased operations in March 2019. With a fleet of Airbus A321s, Play plans to operate flights between Iceland, Europe and North America.
Initially, the airline set plans to start flights in winter 2019, however, the launch date has since been delayed and the airline is yet to start operations. Currently, Play's website states that tickets will be on sale soon with no definite launch date. In an official press release from May last year, the airline's CEO and former WOW Air executive Arnar Magnússon said: "We're working very closely with the Icelandic Transport Authority on these matters. All the work behind the scenes is done, but there's so much connected to COVID-19 that there has been something of a delay."
flyPOP
Dubbed as "the UK's only international long-haul low-cost airline", flyPOP plans to launch in 2021 with scheduled flights to India. The airline is one step closer to beginning operations after receiving "a significant investment" from the UK government's COVID-19 Future Fund, a public/private co-investment scheme aimed at securing equity investment for startup companies unable to access existing state-backed loan schemes. Founder and CEO of the airline Navdip 'Nino' Singh Judge has shared plans to launch flights from London Stansted Airport to Amritsar and Ahmedabad when border restrictions ease and demand for travel between the UK and India picks up. In terms of the passenger experience, flyPOP's basic fare will include an economy seat and one piece of cabin baggage with the option to add fast check-in and boarding, checked baggage, extra legroom and inflight meals.
Judge commented: "flyPOP is the only airline that has recognised that VFR (Visiting Friends and Relatives) traffic is actually the same for the whole of South Asia. This is why we think flyPOP is different and better than any other attempt at low-cost long-haul, because it's underpinned by VFR traffic all year round." With the VFR market widely regarded as the sector most likely to recover from the COVID-19 crisis first, flyPOP has a real opportunity to succeed in the market.
Flybig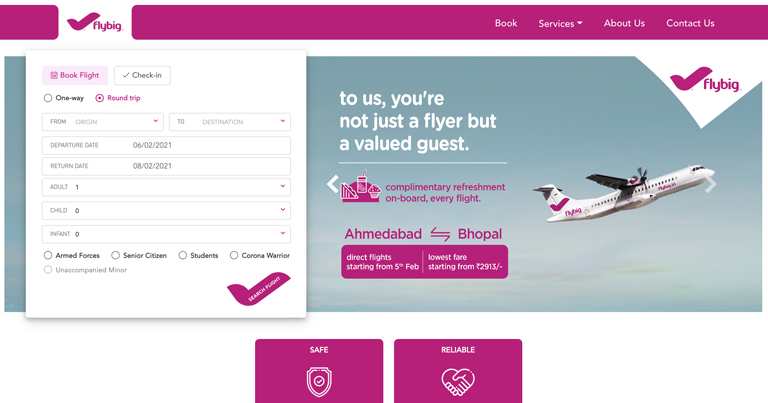 A new regional Indian airline Flybig launched operations on 3 January with an inaugural flight connecting Indore, the airline's base, to Ahmedabad. CEO Srinivas Rao said to Money Control that in the first couple of weeks, it will operate thrice a week, and it will later be scaled up to five flights a week, from mid-February. The airline's business model is to serve Tier 2 cities in India with population of between 50,000 and 100,000.
EGO Airways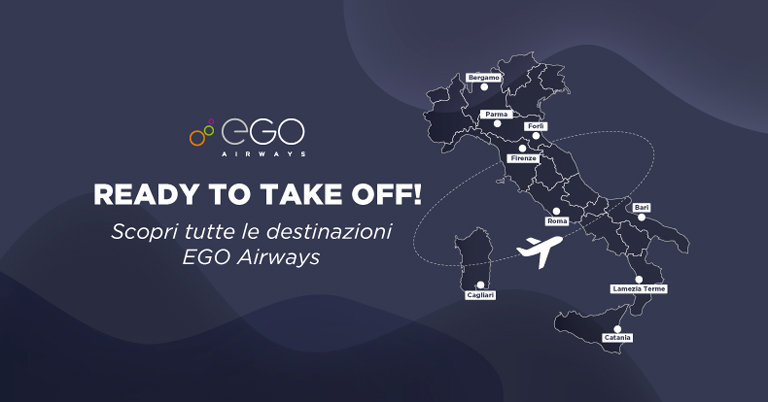 Italy's new startup airline EGO Airways recently announced its initial 11 routes with its first service from Catania to Florence expected to take off on 25 March. The airline will initially operate a fleet of two 100-seat Embraer E190 aircraft based at Catania Fontanarossa Airport, with a third aircraft, which will be based at Milan Bergamo to operate to Rome Fiumicino from June. As FTE's sister publication anna.aero reports, EGO Airways has found a niche in the market, with all but one of its routes having direct competition. The airline has stated that it aims to deliver a "tailor-made service" for customers, by allowing them to customise their flight experience by purchasing additional services, such as private car hire and hotels.
Is now a good time to start an airline?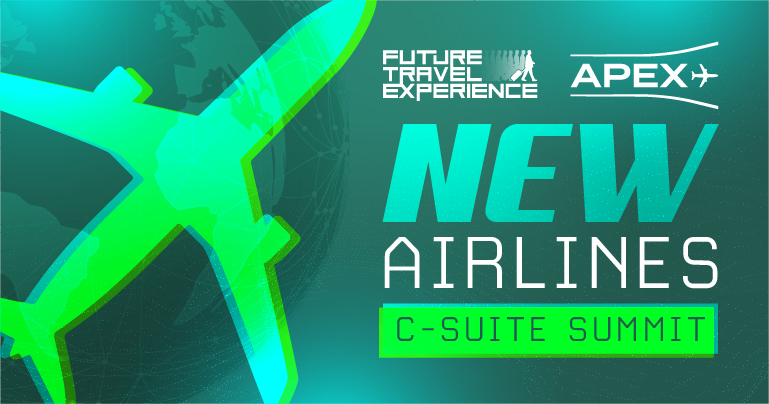 With the COVID-19 pandemic taking its toll on the aviation industry, it might initially seem counter-intuitive that new airlines are emerging and launching operations this year. However, there are a number of reasons why entrepreneurs have recognised the opportunities brought by the pandemic, with the main reason being that overall costs of operating an airline have fallen drastically. For instance, many suppliers are offering their services on discounted rates, including aircraft manufacturers like Boeing and Airbus. Brand-new aircraft can still be pricey for startup airlines, but currently the second-hand aircraft market is booming, making it much more affordable to lease planes. The availability of experienced staff that has been either furloughed or made redundant during the pandemic is also a plus for entrepreneurs looking for talent to join their startups.
Moreover, the pandemic has created new opportunities to tap into new markets, as travel restrictions are preventing carriers to travel long-haul routes, so there could be more opportunities for regional airlines to fill in the gaps.
And finally, some startup airlines like Flyr, see this as an opportunity to start from scratch with new modern systems and a digital-first approach.
At the upcoming Virtual Expo 2021, FTE will be staging a dedicated FTE APEX New Airlines C-Suite Summit, which will bring together a number of CEOs from the world's newest airlines to discuss the challenges and opportunities of starting a new business in the midst of a global pandemic. More details will be announced soon.