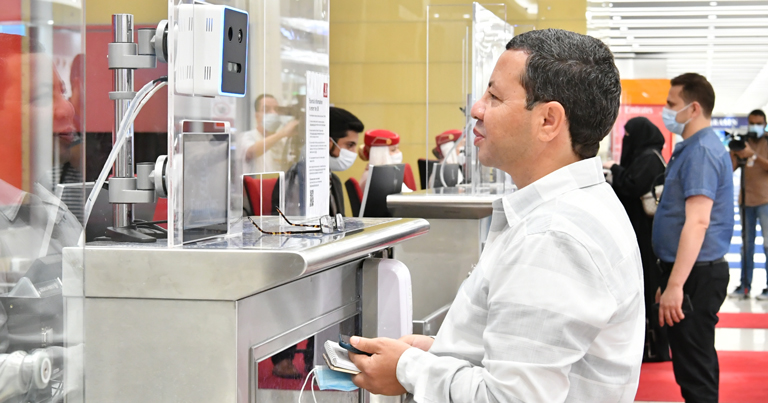 A new fast-track passport control service that uses face and iris-recognition technologies has been launched at Dubai airports.
The service which uses artificial intelligence (AI) technology was launched by the General Directorate of Residency and Foreigners Affairs in Dubai (GDRFA-Dubai) and it aims to expedite immigration processes.
The new biometric system has been deployed at 122 smart gates at arrival and departure terminals in Dubai airports so far to enable passengers to complete passport control procedures. Pre-registration is required to avail of the service.
Outbound passengers can avail of the new fast-track service at the smart gates located at the departure terminal after obtaining their boarding pass and completing pre-registration.
The newly developed system is part of GDRFA-Dubai's efforts to develop innovative smart services in line with the leadership's directives to integrate advanced technologies into all government services to enhance people's quality of life.
Major General Mohammed Ahmed Al Marri said GDRFA-Dubai is keen to launch new projects and initiatives that use state-of-the-art technologies to transform service efficiency. He said the department will continue developing its services to enhance customer experience, as part of efforts to contribute to the leadership's vision to make Dubai one of the smartest cities in the world.