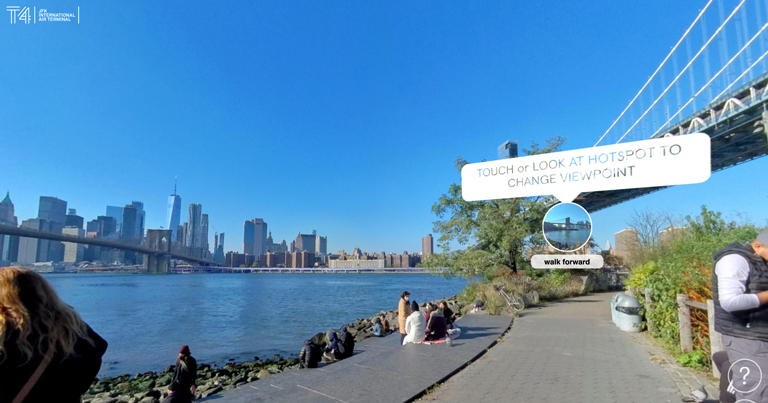 Passengers at John F. Kennedy International Airport's Terminal 4 can now enjoy a new virtual reality (VR) experience, called "This is New York".
The interactive VR journey will allow customers at the terminal to experience New York City's landmarks and destinations from a safe distance.
"This is New York" highlights destinations within the five boroughs of New York City, including the Queens Unisphere, the Staten Island Ferry, Brooklyn Bridge Park, the Prospect Park Boathouse, and the 191st Street Subway Station.
The experience, hosted by JFKIAT and designed by web developers Christian Rietzke and Jourdan Ferguson, can be accessed through a mobile device with the help of VR goggles.
"As the international gateway to New York City, we are proud to provide this virtual installation to showcase some of the city's most treasured destinations," said Roel Huinink, President and CEO of JFKIAT. "The pandemic has made it more difficult for visitors to see some of the iconic locations in the city, and this experience allows them to safely see some of the best landmarks New York City has to offer when travelling through T4."
The "This is New York" virtual reality experience can be accessed here.