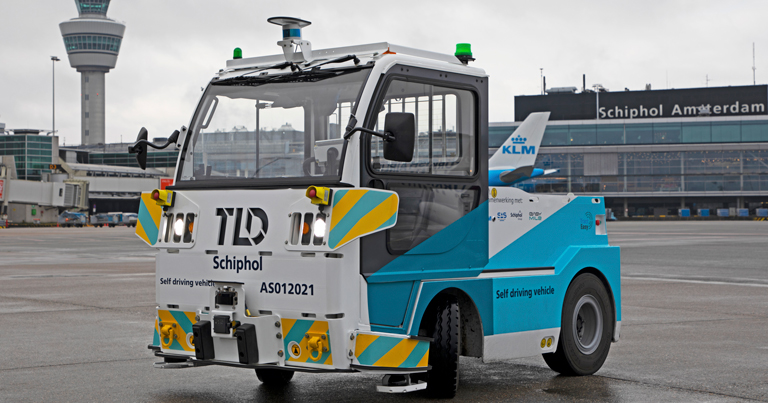 Amsterdam Airport Schiphol has started a trial of an autonomous baggage tractor that will take baggage to the aircraft on the apron. The trial forms part of a new programme launched by Royal Schiphol Group, called Autonomous Airside Operations, in support of its vision to operate "the most sustainable airports in the world" by 2050.
The aim of the trial is to discover whether the technology is safe and efficient and how self-driving vehicles can be integrated with other traffic at the airport. The trial, which will last until the end of February, is being carried out in collaboration with KLM Ground Services and Smart Airport Systems.
The trial will initially start in a defined area in which the baggage process is simulated. In the second phase, the trial will be continued in an operational environment to bring baggage to the aircraft. The self-driving vehicle will be loaded in the baggage area, after which it will navigate to an aircraft stand via a fixed route. During the trials with the baggage tractor, there will be a safety operator in the autonomous vehicle to stop the vehicle if necessary. The self-driving vehicle has been made by ground-handling equipment supplier TLD, with EasyMile supplying the autonomous software.
Rotterdam The Hague and Eindhoven airports will also be testing autonomous baggage tractors this spring, in partnership with Vanderlande.
Autonomous airside operations by 2050
Royal Schiphol Group has shared its vision that by 2050, the daily operations on the apron at the airports will have changed significantly. According to the airport operator, the ground-based airport activities, such as baggage transport, passenger transport and aircraft towing, will be smart and autonomous. The aim is ultimately to replace all airside vehicles with an interconnected fleet of self-driving, emission-free vehicles, in order to guarantee and improve quality in the long-term.
Hassan Charaf, Head of Innovation at Royal Schiphol Group, commented: "Despite the coronavirus crisis, we are continuing to invest in quality and innovation. We have launched the 'Autonomous Airside Operations' programme in order to work with airport partners step-by-step towards smart and future-proof ground handling. In this early phase, we are focusing on knowledge development through trials at various airports. This will allow us to combine insights and determine which bottlenecks require particular attention and which steps must be taken in the future as we work towards an autonomous airport. On this basis, we will then determine the concrete follow-up steps."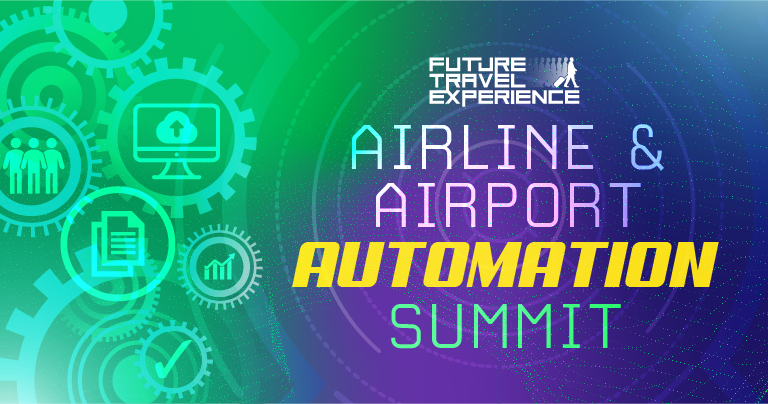 Automation will be a leading topic during the upcoming FTE shows this year. At Virtual Expo 2021 (25-26 May), we will be hosting a session on "Advancing Automation & Self-Service Strategies at airports post-COVID-19", while FTE Global will feature a dedicated Airline & Airport Automation Summit. Sign up for the FTE newsletter for more details.