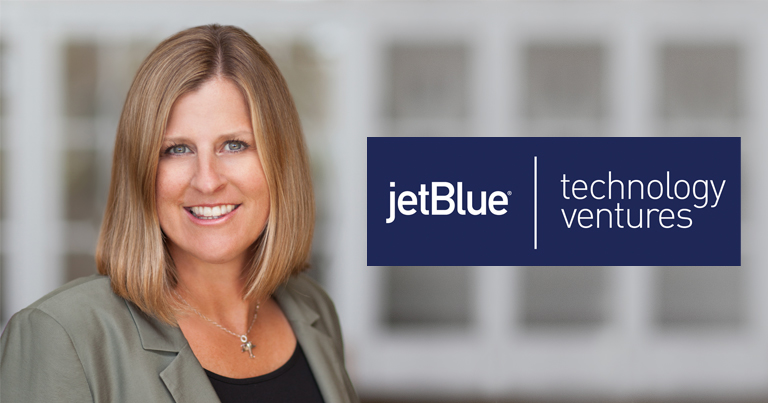 As we mark this year's International Women's Day, FTE caught up with Amy Burr, Managing Director of Operations and Partnerships at JetBlue Technology Ventures (JTV), JetBlue Airways' corporate venture capital subsidiary. Burr is among several women to hold prominent leadership positions at JetBlue, notably the airline's President & Chief Operation Officer Joanna Geraghty and JTV's Founder Bonny Simi.
She shares how the organisation is championing diversity and what steps still need to be taken to further support women's advancement in the industry.
FTE: What has been your experience so far with holding a senior position in a typically male-dominated industry?
Amy Burr: I've worked in the aviation sector for 20 years and I have often been the only woman leader in a room. Sometimes it's hard to believe that our industry hasn't made more progress, but I've seen improvements as companies begin to emphasise diversification at the more senior levels. JTV is one of the companies I've worked for that champions women leadership the most, as our founder Bonny Simi has always been a very outspoken advocate for women in business.
Organisations need to be diligent about bringing in women analysts, managers, and directors that can grow into C-suite roles. When I have the opportunity to mentor women, I remind them that while they might sometimes be the only woman at the table, they still need to make sure they take that seat and that their voice is heard. The more we're able to encourage younger women to excel, the better off our industry is as a whole.
FTE: Can you share any initiatives you're undertaking to encourage girls and women to pursue careers in the air transport and travel tech space?
AB: I am on the board of directors for the JetBlue Foundation, which is committed to supporting aviation-related education and STEM initiatives for students from diverse backgrounds. Less than 7% of US commercial pilots and 3% of aircraft maintenance technicians in the US are women, and the foundation allows these future leaders to learn about what opportunities exist for them in aviation.
I'm also taking part in the foundation's 'Fly Like a Girl' event, which is an exciting opportunity for young girls to experience an industry they may not have previously considered. Participants hear directly from our female employees to learn about roles on the ground, in the air, and everything in between to broaden their perspective of the industry.
JTV is very focused on making sure we have a diverse workforce – half of our crewmembers are women – and we strive to continually grow their skills within our organisation.
FTE: What steps do you believe the industry should take to further support women's advancement in aviation?
AB: Advancing women leaders begins with the hiring process. Sourcing a diverse candidate pool is necessary to make the right choices when hiring someone for a position. Additionally, having strong female role models is important to inspire young women to these roles: when girls see that the President and COO of JetBlue is a woman, they start to believe that they can aspire to that, too. That's really an important step.
FTE: Are you concerned that the COVID-19 pandemic will hinder the progress that has been made so far to bridge the gender gap in the industry and beyond, or would it create an opportunity to address gender inequality and become more inclusive?
AB: One good thing that's come out of the last year is that organisations were able to take a step back to consider what's most important moving forward. Advancing diversity, equity and inclusion (DEI) has always been a focus at JetBlue, and this commitment hasn't wavered even during a pandemic. In the US especially, it's been a challenging year from a race relations perspective, which has kickstarted a lot of important conversations about the role that organisations play in these movements and in promoting diversity in their workforce.
A particular challenge brought on by the pandemic is that many women have had to leave work temporarily because childcare and schools closed during shelter-in-place. Coming out of this, our industry should encourage these women and give them the opportunity to get back to work after a pause.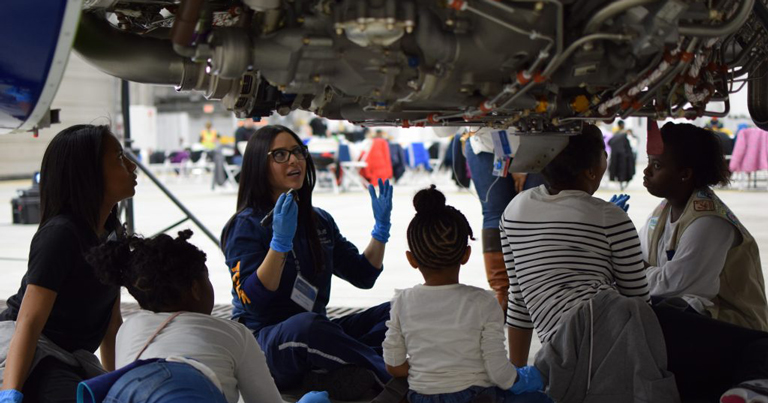 FTE: What have JTV's priorities been in the past 12 months since the COVID-19 pandemic hit?
AB: In addition to supporting our startups, JTV does a lot of innovation programming for JetBlue to introduce emerging technology to the organisation. As soon as COVID-19 hit, our primary focus became sourcing technologies that JetBlue might use to get through the crisis in a better way. This included topics such as UV cleaning, thermal scanning and digital health passports. We did a big push on contactless technology, because we realised that implementing a contactless journey is very important during travel. JetBlue has done a really great job in putting in place a 'Safety from the Ground Up' programme and testing some of these technologies.
Beyond that, we spent a lot of time with the startups in our portfolio helping them manage through the crisis. Since most are travel-focused, many focused on conserving cash and waiting it out, or adjusting their product offerings to better accommodate this new world.
As we come out on the other side, JTV is excited about the rise of short-term rentals, made popular by the past year's events. One area that hasn't wavered for us during this time is sustainability, which is one of our five investment themes. Our portfolio company Joby Aviation just announced its intent to go public, and we're looking forward to their delivery of sustainable travel to everyone.
FTE: In a previous interview with FTE before the pandemic, you said that, "innovation can happen more quickly and impactfully when different industry stakeholders work together." Do you sense that closer collaboration is occurring now following the crisis?
AB: My overall experience over the last year is that companies do want to share information and best practises with each other when appropriate. JTV in particular has always been interested in having conversations with non-competitive travel providers about opportunities that exist to improve the experience for customers across the travel ribbon. We have an International Partnership Program that allows us to do that within a structured framework.
Travel innovation programmes have struggled throughout the pandemic, as they require an organisation to commit time and financial resources in an already strained environment. Both JTV and JetBlue have always prioritised innovation to ensure we're always looking ahead, but not all companies do the same. I think that companies have started to recognise that the more they learn from their peers in some of these areas, the better off we all are, and innovation programmes will return.
FTE: Looking ahead, what is your outlook for the air transport industry post-COVID-19? And what do you believe would be the key drivers to achieving fast recovery?
AB: Personally, I think we're going to see great recovery of leisure travel in the next few months. People are excited and ready to travel, and this rise will also create great new opportunities for companies to come up with even more new innovations for their customers. That being said, I think that business travel will continue to struggle, as we have reached a new working normal. This has fundamentally changed a piece of our industry and companies will need to adjust to that trend.
JetBlue Technology Ventures' Amy Burr is joining a fantastic speaker line-up of inspirational female leaders at the upcoming FTE APEX Virtual Expo on 25-26 May, including Ulla Lettijeff, SVP, Helsinki Airport & member of Finavia's Executive Group; Sophie Dekkers, CCO, easyJet; as well as Sara Luchian, Director of Passenger Experience, Virgin Hyperloop, and many more to be confirmed soon.