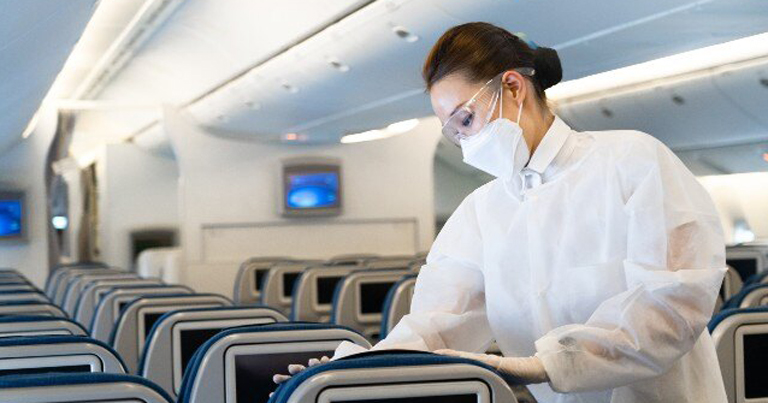 Korean Air has become the latest airline to test the digital travel pass developed by the International Air Transport Association (IATA). The trial is planned for the airline's Incheon to Los Angeles flight in May after an internal test in April.
The IATA Travel Pass can show a passenger's COVID-19 test results through a mobile phone app, and will be further developed to include proof of vaccination.
As COVID-19 vaccinations become widely available and travel demand recovers, COVID-19 vaccination and test results will be critical. However, it is difficult for governments to validate paper vaccination certifications or COVID-19 test results, and immigration procedures are expected to take longer. There is also the possibility of paper certificates being forged.
According to IATA, the Travel Pass has been developed to address these problems, and to encourage safe travel between countries by standardising health verification through a credible platform. IATA has been working closely with governments to gain their support for the travel pass initiative.
"We believe the digital travel pass will improve customer experience for passengers as they can share health information in a convenient and secure manner, and save processing time at the airports," said Korean Air's Chief Customer Service Officer, Seungbum Lee. "Korean Air will continue its efforts to provide a safe and seamless travel experience through initiatives such as the travel pass."
"Partnering with Korean Air to trial IATA Travel Pass is an important milestone towards giving governments the confidence to restart the industry. Jointly we will help demonstrate that aviation has developed a solution to ensure that passengers are meeting travel requirements," said Nick Careen, IATA's Senior Vice President, Airport, Passenger, Cargo and Security.
As part of the airline's goal to "Test & Fly," passengers can take a COVID-19 antigen test at the Incheon Airport's testing centre, and receive test results within an hour on the Travel Pass mobile app, which passengers need to install in advance.
Korean Air will cooperate with IATA to smoothly implement the IATA Travel Pass, while continuing to prevent the spread of COVID-19 through its safety and cleanliness program "CARE FIRST," which includes frequent and thorough disinfection of aircraft, fever checks and minimal contact between passengers and employees.