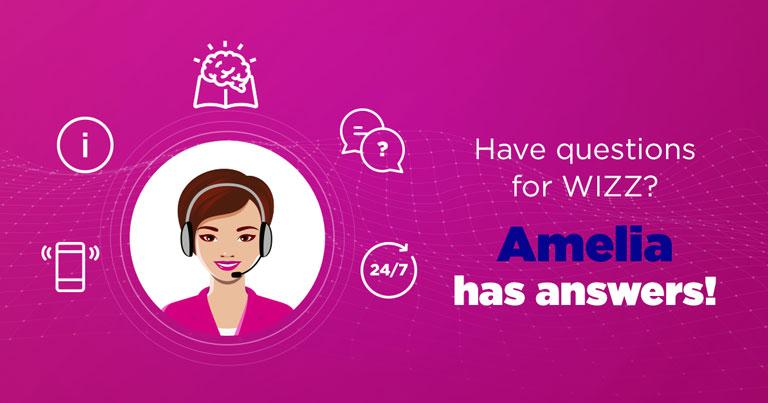 Wizz Air has announced the introduction of its new virtual assistant chatbot, Amelia, which will enable customers to easily acquire information related to their flights as well as providing general information to the travelling public.
Named after American aviation pioneer Amelia Earhart, Wizz Air's new chatbot enables customers to find information quickly and easily, without having to interact with an agent via e-mail or over the phone.
Amelia has been designed to answer general questions related to COVID-19, special assistance, baggage, payment methods, check-in, voluntary cancellation, travelling with infants and WIZZ services, such as WIZZ Discount Club, WIZZ Flex, WIZZ Priority and Seat Selection. The new virtual assistant is free for all, and for any questions which exceed Amelia's knowledge, a live chat with agents is also available for free.
The chatbot function is currently available in English, and will be gradually rolled out to cover a growing number of topics. In addition to the newly introduced chatbot, live chat agents will also be available to support Wizz Air customers with any questions related to WIZZ flights and services.
Zsuzsa Poos, Chief Customer and Marketing Officer at Wizz Air, said: "I am delighted to introduce Amelia, our virtual assistant chatbot, who will really transform Wizz Air's customer experience. We continue to invest in the technology to automate and digitalise our processes, in order to deliver high customer satisfaction. Wizz Air is dedicated to broadening Amelia's expertise and to supporting our passengers with an expanding array of self-service options to answer travel questions and manage their flight details. Join me in welcoming Amelia onboard!"