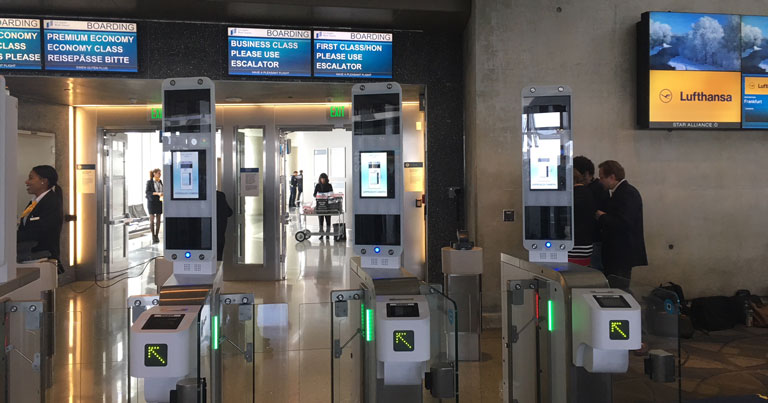 Lufthansa Group has been an early adopter of biometrics in the aviation sector, driving a wide utilisation of the technology at airports around the world. The airline's first investment into biometrics goes as far back as 2018, when it launched a one-step biometric boarding process utilising facial recognition at Los Angeles International Airport. Today, the carrier has implemented its seamless boarding process at eight airports in the US.
"We're one of the first airline groups in the world to start investing in biometrics and we haven't looked back since," enthuses Patrick Sgueglia, Product Manager, Regulatory Services & Biometrics, Lufthansa, in an interview with FTE ahead of his participation at the FTE Global Biometrics & Digital Identity Summit, taking place on 7-9 December in Las Vegas.
Despite the COVID-19 pandemic, Sgueglia insists that biometrics has remained at the top of Lufthansa's agenda and the need for the technology has only been accelerated during the crisis. "Our passengers expect a more touchless service and that's the magic of biometrics. We're hoping that as passengers return to travel, biometrics will be the new normal for them."
The technology has improved drastically over the past few years, but the mandate for wearing face coverings in the airport terminal raised new challenges for vendors. New algorithms, however, are currently in development to ensure passengers can complete airport checks without removing their masks.
"We're working extensively with our IT partners and biometric providers like Amadeus, SITA, Vision-Box, NEC, Idemia and others, who are adapting their algorithms to be able to match up a person's face even with a mask on. It's a testament to how far the technology has come, that we're able to incorporate this mask requirement that we didn't expect to happen prior to COVID-19."
Star Alliance biometric identification platform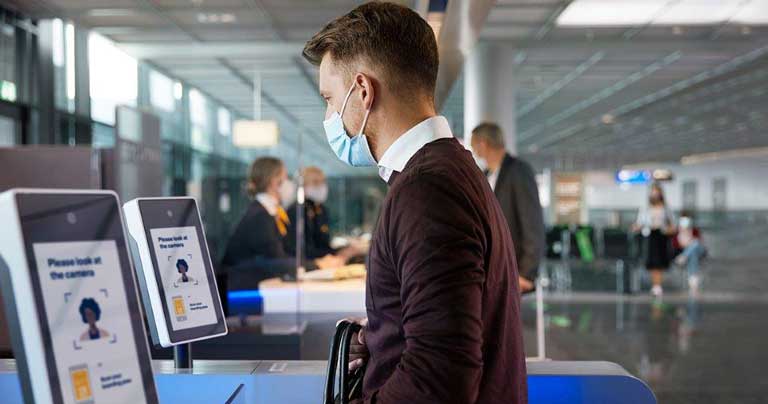 Recognising the renewed focus on health and safety and the need to create a more touchless experience in the airport environment, Lufthansa Group airlines, Lufthansa and SWISS, became the first to launch a new interoperable biometric identification platform developed by Star Alliance in November 2020.
The platform debuted at Frankfurt and Munich airports for people enrolled in the company's Miles & More Frequent Flyer Program, who have the opportunity to opt into Star Alliance Biometrics for select Lufthansa and SWISS flights. Passengers can enrol using the Lufthansa or Star Alliance apps to take a selfie and scan their passports. At the airport they can then pass through the checkpoints and board the plane using facial recognition technology.
Since the launch, the platform has enjoyed great success among passengers, shares Sgueglia. "We already have 20,000 enrolments and we get constant feedback from passengers on how quick the process is. We will be expanding the platform to multiple touchpoints, and from November 2021 our sister airline Austrian Airlines will also join the programme."
Moreover, Lufthansa puts a strong focus on data security. Sgueglia highlights that personal data, such as photo and other identification details are encrypted and safely stored within the platform in full compliance with the European Union data protection legislation.
"Investing in biometrics leads to improvements in costs and revenue"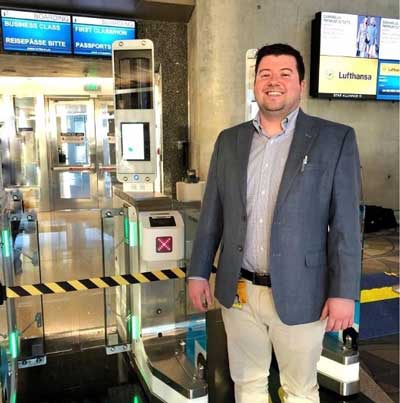 Biometric technology has significantly grown in popularity in the past few years, offering a plethora of benefits to air transport stakeholders and passengers alike. The technology's potential to create a more safe, seamless and contactless passenger experience, and its convenience and scalability certainly make it an attractive investment.
But despite these benefits, the technology can be a costly solution for airports, that are primarily focused on cost reduction and can't afford to invest in the physical infrastructure.
"When it comes to costs a lot of people ask me if the investment is worth it," Sgueglia tells FTE. "Ultimately, investing in biometrics will lead to improvements in costs and revenue. Our airport partners often tell us that when the boarding times or security times are reduced, it allows passengers to spend that time in the airport retail areas. So, looking at the whole customer journey, when you add in biometrics to the different touchpoints it leads to benefits for airports and airlines alike in all areas."
At some locations Lufthansa has also adopted standalone biometric cameras, proving that it is possible to utilise the technology even at smaller airports, that might be facing bigger capacity constraints.
"We're proud to be flying to many of the largest airport hubs in the world, but biometric technology is not limited to these big airports. Any smaller and medium airports can invest in the technology. This mainly means less investment in the infrastructure, and Lufthansa is willing to work with our partners at the smaller and medium-sized airports to achieve this one-step seamless customer experience."
He adds: "For instance, we started a project with SITA at Boston Logan International Airport, where we were offering biometric boarding directly from our Lufthansa lounge, but due to the infrastructure requirements we didn't have the space to put a full e-gate. So that was the first location where we utilised a standalone camera to offer direct boarding from the lounge. It was a great test case to see the overall passenger acceptance and how it is going to work without having a gate. The Boston Airport case was such a great success, that we immediately moved it on to San Francisco Airport. But even with San Francisco Airport being one of the biggest airport hubs, they also opted in for not having an e-gate investment. So we actually just have four standalone cameras in our departure gates at the airport. The cameras have a "stop light system" that we have programmed together with SITA to direct people through the process."
Looking ahead, Lufthansa is planning to continue its progressive rollout of biometrics with additional touchpoints at its Frankfurt hub and further airports around the world. For Sgueglia, further exploring the use of biometrics is a continuous ambition. "In the past three to four years the technology has advanced in leaps and bounds forward, and I am excited to see where we're going next. I am joining the Biometrics Summit at FTE Global to get the word out about all the exciting initiatives Lufthansa is doing, but also to hear from our colleagues especially at the TSA and U.S. CBP, and also our many IT partners, on what's coming next and what further benefits we can bring to passengers."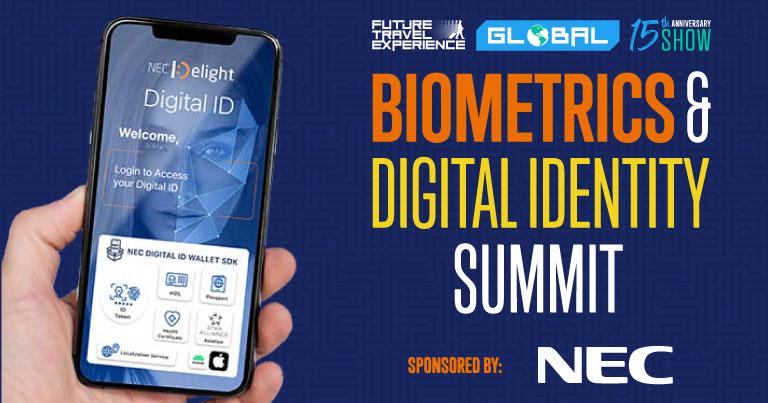 The FTE Biometrics & Digital Identity Summit, sponsored by NEC, will take place during the upcoming FTE Global in-person show on 7-9 December in Las Vegas. This dedicated session will bring together industry leaders from Lufthansa, Delta Air Lines, TSA, U.S. CBP, APEX, Star Alliance, NEC, SITA, Mastercard and many more pioneers in this space, who will lead the conversation on how we can successfully combine all the necessary elements to facilitate and scale new digital identity and biometric efforts globally. Additionally, the session will be complemented by a CBP workshop, at which experts from CBP, TSA and guest speakers will lead in-depth technical sessions in an interactive environment on the best approaches to rolling out a biometrics programme, and more. Find out more here.