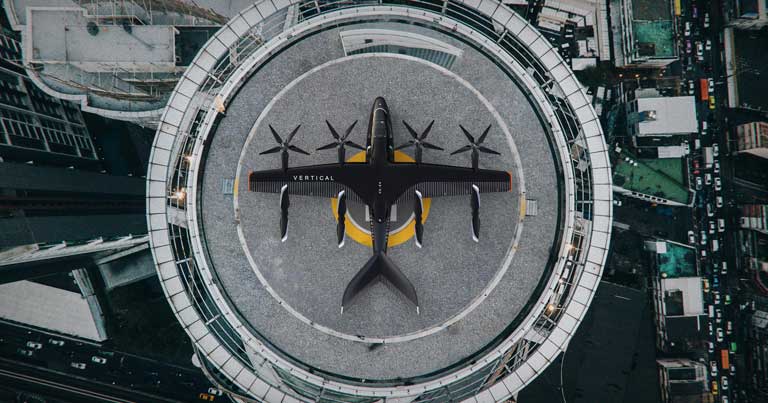 Japan Airlines (JAL) has launched a new partnership with Avolon to drive the commercialisation of zero-emissions electric vertical take-off and landing (eVTOL) aircraft in Japan.
The strategic partnership aims to identify and target local partners and customers, infrastructure requirements, certification, and a range of commercial models to introduce one of the world's first eVTOL ride sharing businesses in Japan by 2025, in time for the Osaka Kansai Expo 2025.
JAL will also have a right to purchase or lease up to 50 Vertical VA-X4 eVTOL aircraft from Avolon, with the option to purchase or lease up to 50 additional units.
Tomohiro Nishihata, Managing Executive Officer of Japan Airlines, said: "Today's announcement represents an important step towards the social implementation of Air Taxi at Osaka Kansai EXPO in 2025. Our partnership with Avolon, lays out the pathway towards achieving Air Mobility revolution in Japan. The introduction of VA-X4 will also contribute to reduce our environmental impact and we fundamentally believe that sustainability will be the engine for future growth across our business and region. We look forward to collaborating closely with Avolon and Vertical on the roadmap to certification for the VA-X4 with the Japan Civil Aviation Bureau."
Dómhnal Slattery, CEO, Avolon, added: "We continue to identify partners who share the same vision to revolutionise air travel through zero-emissions eVTOL aircraft and shape the future of travel. This latest long-term partnership with JAL aligns us with one of Japan's leading airlines on their journey to sustainability and to decarbonising air transport. The VA-X4 will be certified to CAA and EASA's stringent safety regulations. We believe JAL's multi-decade experience will prove invaluable as Vertical seeks type certificate validation with the Japan Civil Aviation Bureau, demonstrating that the VA-X4 will be a global eVTOL, unconstrained by borders."
Stephen Fitzpatrick, CEO, Vertical, also commented: "The VA-X4 will transform how we travel. We are delighted to be working with Avolon and our newest partner Japan Airlines as we bring zero-emissions aircraft to the Japanese market. JAL's experience will strengthen the certification roadmap in Japan demonstrating our global view as we make eVTOLs a reality."
The announcement follows the recent partnership between GOL and Avolon to create an eVTOL ride sharing platform in Brazil.
The urban air mobility (UAM) market is projected to grow from $2.6 billion in 2020 to $9.1 billion by 2030. Just this year, investment in the industry has skyrocketed with $4.7 billion announced for the development of eVTOL vehicles. Recent technological advancements and the need for more affordable, rapid and sustainable travel are driving this trend forward. FTE recently looked into the state of the UAM industry, some of the most recent developments, and the opportunities and challenges facing the aviation industry. Read the full story here.