The urban air mobility (UAM) market is projected to grow from $2.6 billion in 2020 to $9.1 billion by 2030. Just this year, investment in the industry has skyrocketed with $4.7 billion announced for the development of eVTOL vehicles. Recent technological advancements and the need for more affordable, rapid and sustainable travel are driving this trend forward. FTE looks into the state of the UAM industry, some of the most recent developments, and the opportunities and challenges facing the aviation industry.
Recent examples
In recent times we have seen a number of advancements in the future air mobility space, and a number of startups who aim to lead the market in unlocking the full potential of UAM.
Uber, for instance, established its Uber Elevate division to make "on-demand urban aviation" a reality. The transportation giant has since transferred Uber Elevate to one of the most promising startups in the space, Joby Aviation, in exchange for a $75 million investment in the startup. California-based Joby, backed by JetBlue Technology Ventures as well as Toyota, marked another important milestone last month, when it started publicly trading on the New York Stock Exchange, becoming the first electric vertical takeoff and landing (eVTOL) company to list publicly on the stock market.
While Uber is stepping away from the eVTOL market, other big-name players like Hyundai and Toyota are ramping up their activities. For instance, this week Hyundai Motor Group's Urban Air Mobility Division announced plans to partner with UK-based startup company Urban-Air Port to develop 65 electric urban-air ports worldwide to make clean urban air travel a reality.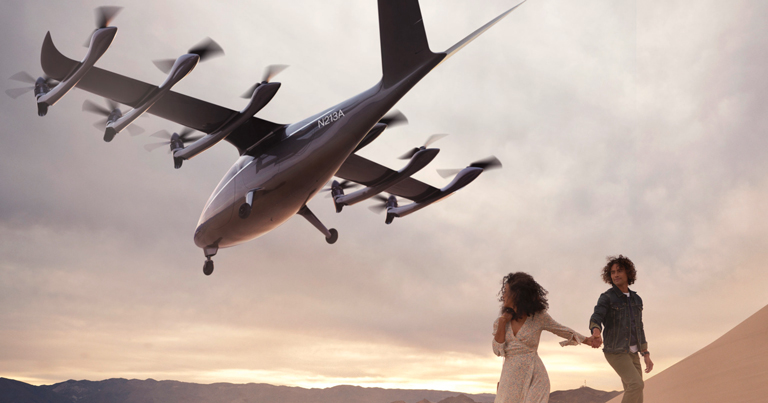 The potential growth of the eVTOL market has also grabbed the attention of major airlines. For instance, recently Archer Aviation struck a deal with United Airlines, which saw the carrier place a $1 billion order for Archer's eVTOL aircraft. Providing that the aircraft meet United's operating and business requirements, the airline together with Mesa Airlines would acquire a fleet of up to 200 of the electric aircraft. In addition to that, United has recently announced conditional purchase agreements with Boom Supersonic and electric aircraft startup Heart Aerospace.
Meanwhile, American Airlines and Virgin Atlantic have announced partnerships with another pioneering startup in the space – Vertical Aerospace. Vertical is developing the VA-X4, a zero-carbon aircraft that can carry four passengers and a pilot, and fly at speeds up to 200 mph with a range of over 100 miles. As part of the partnership, Virgin Atlantic has agreed to purchase up to 150 eVTOL aircraft. Additionally, Vertical Aerospace and Virgin Atlantic will be working to explore a joint venture to establish short haul, electric aircraft connectivity between UK cities and airport hubs starting with London Heathrow, Manchester and London Gatwick.
Last month, Brazilian airline Azul also signed a commercial deal with German electric aviation start-up Lilium worth up to $1 billion. Under a strategic partnership with the air taxi developer, Azul could acquire 220 of Lilium's in-development eVTOL vehicles, planned to enter commercial operation by 2025.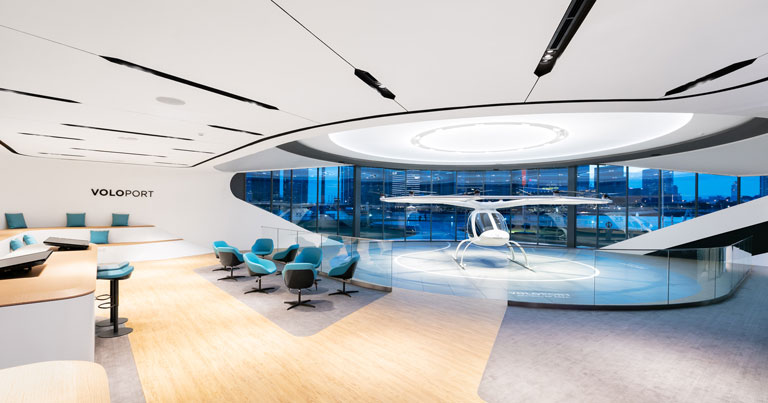 In 2019, UAM pioneer Volocopter made significant strides towards bringing commercial air taxi services to Singapore by conducting the first manned flight over the city and unveiled the world's first full-scale air taxi vertiport in Singapore with Skyports. The company has also partnered with a number of airports, including Groupe ADP and Fraport, to develop concepts for ground infrastructure and operations required for air taxi services at airports, and it is exploring launching its UAM vehicles in the U.S. market through a partnership with Los Angeles-based company Urban Movement Labs.
Opportunities and challenges
New forms of transportation, including eVTOLs, will create a number of opportunities and challenges for the air transport industry. The main ambition is to enable sustainable, price-competitive and regional connectivity between cities. For instance, Virgin Atlantic has been clear in terms of its commercial model for eVTOL, outlining that it aims to reduce the 56-mile journey from Cambridge to London Heathrow to just 22 minutes, in comparison to a 1 hour 30 drive by road. There is a big opportunity here to use eVTOLs to enhance the end-to-end passenger experience, however, it's going to take more time to adopt and scale because of the challenges around infrastructure and regulation.
Despite current technological advancements pushing eVTOLs closer to reality, regulation is among the biggest hurdles to consider. Regulators including European Union Aviation Safety Agency (EASA), Federal Aviation Administration (FAA) and Civil Aviation Authority (CAA), are still not ready to certify eVTOLs, but it is positive to see that they are actively engaging with manufacturers to ensure relevant standards are put in place.
However, collaboration between all parties will be the key driver to finding the best way forward as there is no framework in place and no dominant business model right now. Moreover, with the number of players entering the space, there won't be just one winner, which further highlights the importance of collaborating on the path forward. We must also consider that there will be significant differences between countries and even cities, which will add another layer of regulatory complexity.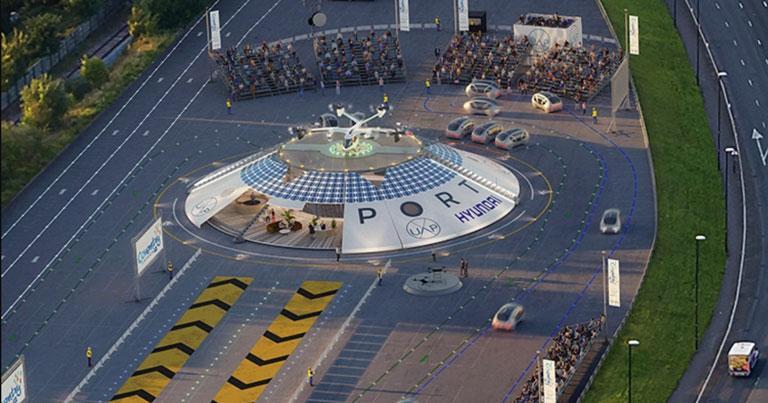 UK-startup Urban-Air Port recently highlighted that the eVTOL sector currently lacks the infrastructure needed to support the vehicles, which could be another major hindrance to the projected market growth. Only 3% of the investment so far this year ($150m) has been targeted towards the physical infrastructure. The company plans to narrow the infrastructure gap by adding more than 200 electric air mobility hubs worldwide in the next five years to meet expected global demand. The world's first fully operational urban-air port – named Air-One – is expected to be unveiled early next year in Coventry, UK.
But in order for eVTOLs to complement the airline passenger experience, these urban-air ports, or also called skyports, will have to be placed in close proximity to airports. Airports, however, are space constrained environments, so stakeholders will need to consider how they can create a seamless passenger experience for customers and how these new services can connect to the wider network. While it might take a few more years to work these things out, now is certainly the right time to start considering all of these important issues.
Timeframe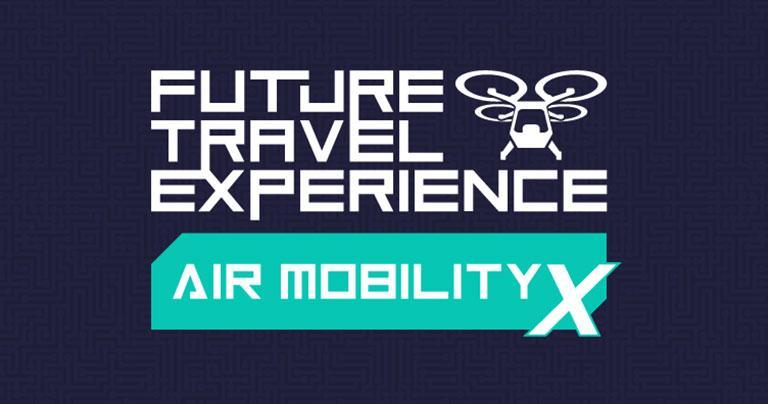 The main eVTOL players have pointed to 2024 for the first commercial flights, but scale and adoption is likely to take much longer. Singapore is an example of a place that's well set up for these services, and the U.S. may also be a strong market thanks to the large number of smaller regional airports across the country which could potentially be utilised. In Europe, Paris is preparing to be the first to host commercial eVTOL aircraft services in 2024, to coincide with the Olympic Games. However, there will still be complexities even in these countries. We should also bear in mind the fact that the process from flight test to type certification can often take more than a decade.
Going forward it would be essential for airlines, airports and regulators to work together with the whole travel ecosystem to explore the synergies that could be created by this new mode of transport. That is why, during the upcoming in-person FTE Global+ show, which will take place in Las Vegas on 7-9 December, FTE will place specific focus on the topic of urban air mobility through our inaugural Air MobilityX Summit. The conference will bring together experts and guest speakers from companies including JetBlue Technology Ventures, Japan Airlines, Ferrovial Vertiports, Porsche Consulting, Lilium, Virgin Atlantic, Volocopter and many more to be announced soon, who will help industry stakeholders understand the latest developments in this fast-moving area and how they should adapt their strategies to take advantage of this major change in transportation, which is sure to have big repercussions for the end-to-end travel experience in the future. You can find out more and register to attend the event here.