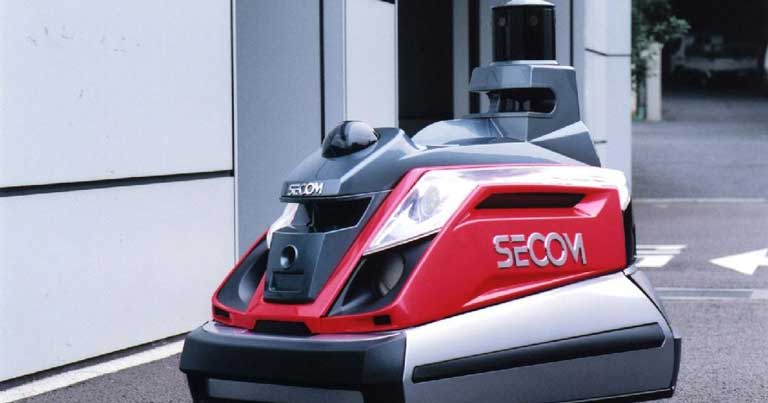 Kansai Airports is set to deploy a new autonomous security robot at Terminal 2 and railway station of Kansai International Airport (KIX).
The Secom Robot X2 will be operational from 25 October and will be able to autonomously navigate patrol routes, using a laser sensor to identify its location. The robot will be monitoring various areas at the airport and capture images with its built-in cameras.
Secom Robot X2 can move at maximum speed of 4 km/h and can operate continuously for approximately 3 hours.
It features a stereo camera, a 360-degree camera, a PTZ camera, sensing functions laser sensor, ultrasonic sensor, bumper sensor, PSD sensor, internal temperature and battery temperature sensor.
Kansai Airport served over 28.8 million passengers in 2019, and with the Secom Robot X2 joining human security guards, the airport hopes to be able to ensure advanced and more efficient security operations.