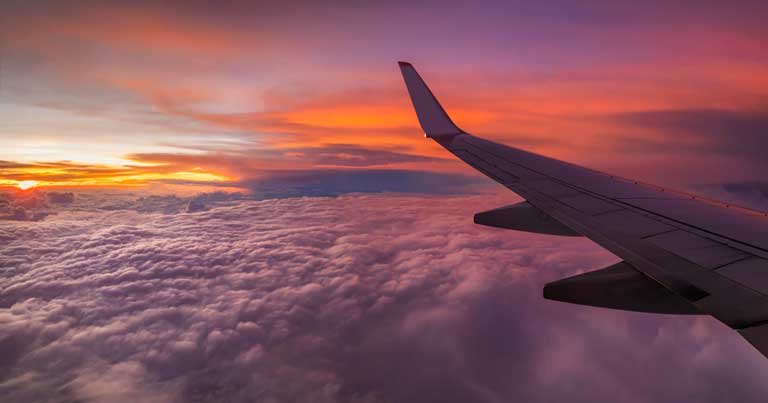 Sponsored advertorial, authored by By Jason Van Sice, Vice President of Aviation, NEC Corporation of America
90% of frequent flyers in a recent U.S. poll say they are vaccinated against COVID-19, yet many still have concerns about health risks related to air travel and recognise a benefit to reducing touchpoints with Digital ID.
A Xenophon Analytics survey of opt-in frequent flyers across the U.S. showed more than 60% have flown during the pandemic – mostly for personal reasons – and almost 70% plan to fly during the next six months. Confidence is high in the safety of air travel (75% say high or very high), yet respondents prefer some assurances:
61% said a face mask requirement would increase their confidence
65% support a "vaccine passport" requirement from an airline
77% said touchless technology is helping prevent the spread of COVID-19
66% said deploying touchless tech in airports would provide peace of mind
Currently, touchless technology in travel is primarily seen in Digital ID verification by airlines and airport security. Airlines that have adopted the technology allow passengers to opt in and create a Digital ID linking a current selfie to a government-issued ID and travel documents. Passengers then pass all checkpoints from curb-to-gate with quick face scan at a camera-equipped kiosk rather than handing ID and travel documents to personnel.
Traditional lines with personnel checking paper documents are available for passengers who prefer that method, but the Digital ID kiosks enable rapid verification using biometric and A.I. algorithms that accurately match a Digital ID with the passenger even with the passenger's face mask in place. Digital ID verification expedites check-in and baggage drop, security screening, boarding at the gate and connecting flights, and baggage claim.
The technology can be expanded to other airport services, using Digital ID and face recognition to authorise payment for airport restaurant and retail purchases, enter a VIP loyalty lounge, and verify identity with customs and immigration. Beyond the airport, Digital ID can be used for commercial transportation, hotel check-in and amenities, and destination venue admission. The future of Digital ID has endless possibilities.
In the current use at airports, frequent flyers in the Xenophon survey said they valued the ability of touchless technology to facilitate faster check-in (77%), faster security screening (73%), and the convenience of hands-free screening with less documentation to manage (65%).
Personal data is encrypted and made accessible only for user-approved verification purposes. It can be activated for the full duration of a journey – including curb-to-gate verification checkpoints and boarding of connecting flights – then must be reactivated to be used in another journey. As additional uses are enabled in the future, the traveler will maintain control of permissions.
Digital ID in use today
Delta Airlines offers its international passengers a curb-to-gate biometric option at all Delta hub airports in the U.S. The U.S. Transportation Security Administration (TSA) uses face recognition to verify Delta's TSA PreCheck enrolled customers.
Star Alliance launched the Star Alliance Biometrics Hub for its 26 member airlines. Once enrolled through an airline's frequent flyer app, users create a Digital ID to enable biometric access at multiple touchpoints – including boarding gates for other members' connecting flights along the journey.
U.S. Customs and Border Protection (CBP) Global Entry program expedites entry for pre-approved travelers using kiosks at land, sea and airports. The accurate facial biometrics helped CBP officers detect an impostor trying to gain entry using a legitimate permanent resident card.
Additional health benefits
In addition to enabling touchless identification and verification of passengers, add-on thermal screening can scan body temperature of passengers and tag images with the information.
The Hawaii Department of Transportation (HDOT) adopted thermal sensing cameras to detect elevated body temperatures (EBT) early in the COVID-19 pandemic. HDOT's initial solution was to scan arriving passengers' temperatures one-by-one with handheld devices as they deplaned in Honolulu. Walk-through cameras with EBT detection allows HDOT to meet state health requirements for visitors without slowing travelers' journeys. Any individual with EBT can be identified for further screening without slowing the deplaning process.
The future of Digital ID
In addition to general aviation services,  the platform can be used throughout the airport to make secure payment transactions using Face Pay. Beyond the airport, their Digital ID may be used at restaurants, retail stores, hotels, car rental, and more.
To learn about the NEC I:Delight platform with Digital ID management services and our interoperable aviation services and solutions, click here.
Visit booth D1 during FTE Global in Las Vegas, December 7-9 to learn more. You can register for the event here.