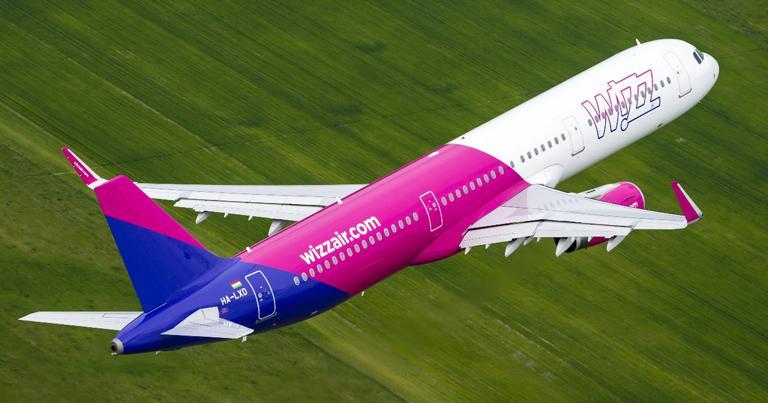 Wizz Air has outlined plans to set up a new airline subsidiary registered in Malta, as it aims to strengthen its position and expansion plans in Europe.
Subject to confirmation of its AOC and OL from the EASA and CAD, Wizz Air Malta may begin operations in October 2022 with Malta-registered aircraft.
Wizz Air Chief Executive Officer, József Váradi said: "We are pleased to announce our intention to establish a new airline subsidiary in Malta. Wizz Air is constantly evaluating the structure of its business and exploring options to establish new AOC's and bases in Europe and beyond. The successful establishment of Wizz Air Malta later this year will help to reinforce our strong position and support our expansion plans in Europe. We look forward to working with EASA and the Maltese CAA to take this application forward."
Patrick Ky, Executive Director of EASA, said: "This will be a new step in the already well-established cooperation between the Agency, the Maltese Civil Aviation Directorate and Wizz Air. This new set-up, where one group will operate multiple AOCs based in different Member States, but overseen by the same Competent Authority, demonstrates the possibilities available through the transfer of responsibilities to EASA. We are looking forward to working together on the issuance of this brand-new AOC and the subsequent oversight activities."
Capt. Charles Pace, Director General of the Civil Aviation Directorate Malta, stated: "It is an honour to have Wizz Air as one of the Airlines selecting Malta as one of their Principal Places of Business. The team effort and approach of CAD has once again been proven to be a winning formula. I would like to take this opportunity to thank the CEO and Board of Wizz Air for their trust, and I look forward to working with EASA and Wizz Air in issuing the AOC and AOL."
Wizz Air's President Robert Carey will deliver the Closing Keynote at the upcoming FTE Dublin show on 7-9 June, when he will share how the carrier has become the No.1 airline in the world for ancillary revenues, and will discuss how new partnerships and approaches will be critical to the industry reaching the next level of commercial success. You can register to attend here – free for airlines!