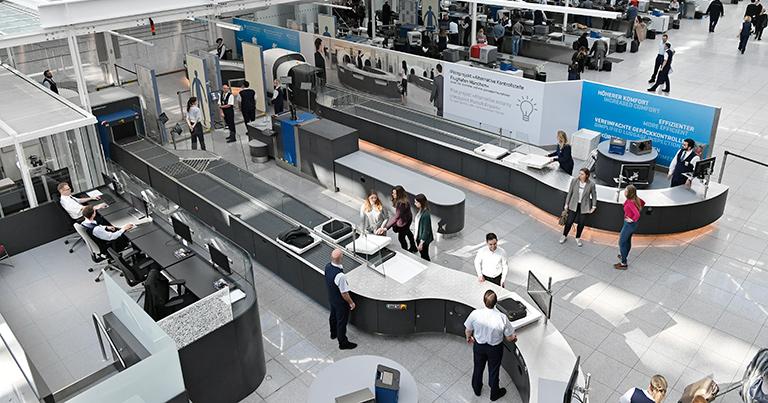 The central security checkpoint in Munich Airport's Terminal 2 is being modernised and equipped with state-of-the-art technology in a project scheduled for completion in autumn 2024. As a result, passengers travelling with Lufthansa and its partner airlines will benefit from faster, more effective procedures.
Once the work is complete, passengers will benefit from a total of 15 new security screening lanes. The district government of Upper Bavaria, the body responsible for passenger checkpoints at Munich Airport, is installing CT scanners. As well as checking all items of carry-on baggage for solid and liquid explosives, the CT scanners provide screening staff with a 3D view of each carry-on baggage item on a screen. The new CT scanners mean that electronic devices and liquids will no longer have to be removed from passengers' baggage. All personal items will be placed in large trays at the four preparation points of each lane and returned on a long output conveyor with lots of individual space.
The central passenger checkpoint in Terminal 2 is being converted to the new technology in six construction phases. Upgrading of the first three screening lanes will start in Q1 2023.