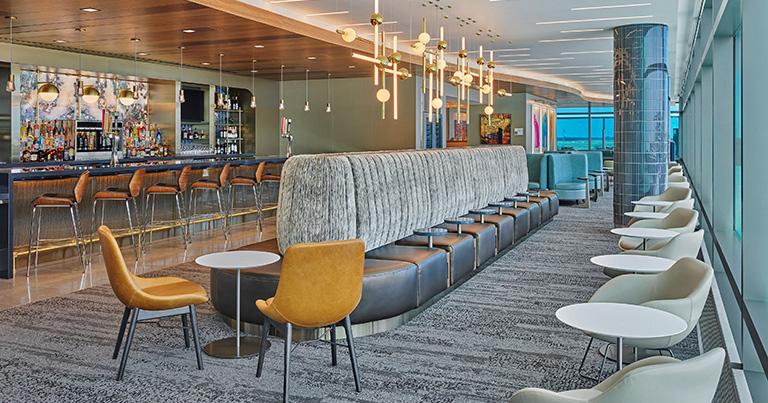 The Delta Sky Club network has grown further with the opening of its Kansas City International Airport (MCI) lounge – the only carrier lounge at the recently-transformed airport.
MCI's $1.5 billion overhaul consolidated all airport operations into a state-of-the-art, 39-gate terminal. Customers at the new MCI will enjoy a completely revamped, fully accessible experience from curb to gate, with a state-of-the-art lobby, an enlarged security checkpoint, local concession options, and gates equipped with the most up-to-date technology.
"The Delta Sky Club team is thrilled to welcome customers in Kansas City – our first new market in several years," said Claude Roussel, Managing Director, Delta Sky Club. "We are proud to be a part of the new MCI, elevating this remarkable transformation with our signature lounge experience."
The Kansas City Club is the second in a string of lounge openings in the Midwest, with the new Chicago O'Hare Club opening in October 2022 and a third Minneapolis location planned for April 2023. The remainder of 2023 will be ambitious for Delta Sky Club, with eight total planned Club openings and expansions.
The 11,200 sq ft Delta Sky Club at MCI will hold nearly 200 guests, with seating options to accommodate travellers looking to work, socialise or simply relax pre-flight.
It has two all-weather Sky Decks with views of the airfield. Customers can enjoy a premium bar, a full buffet, a curated art programme featuring regional artists, and bathrooms stocked with premium Grown Alchemist products.