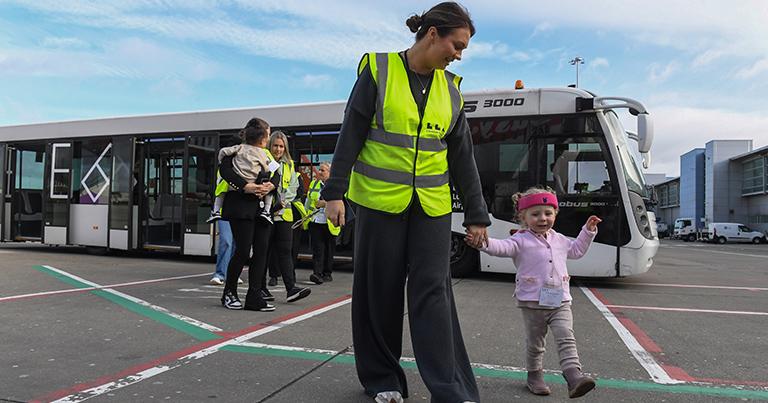 London Luton Airport and easyJet have hosted an accessibility familiarisation day, providing travellers with both hidden and visual disabilities with an opportunity to experience all aspects of the airport's end-to-end passenger journey.
"This event underlines our commitment to ensure that every passenger, regardless of any disability or additional assistance requirements, feels confident that each stage of their journey through London Luton Airport will be simple, friendly, and safe," said Clare Armstrong, Head of Guest Experience, London Luton Airport. "The feedback received from attendees was overwhelmingly positive and our hope is that the opportunity to familiarise with our facilities will provide the reassurance that they can expect a warm welcome and a smooth and stress-free passenger experience each time they choose to travel through our airport."
The tour itinerary included an opportunity to experience the airport's check-in, security search, departure lounge and terminal facilities, and to board an easyJet aircraft hosted by volunteer cabin crew.
"easyJet flies hundreds of thousands of customers each year who require special assistance and so we know how important it is that our customers feel confident that they'll be supported when they fly," said Hugh McConnellogue, Director of Airport Operations, easyJet. "We are always striving to make travel easy and accessible for everyone and work closely with all our airports like London Luton Airport and their special assistance teams to ensure our customers receive the support they need, so we were delighted to be a part of this day enabling future customers to experience some of the services available to assist them throughout their airport journey, all the way through to boarding their flight. We look forward to welcoming many more passengers on board soon."