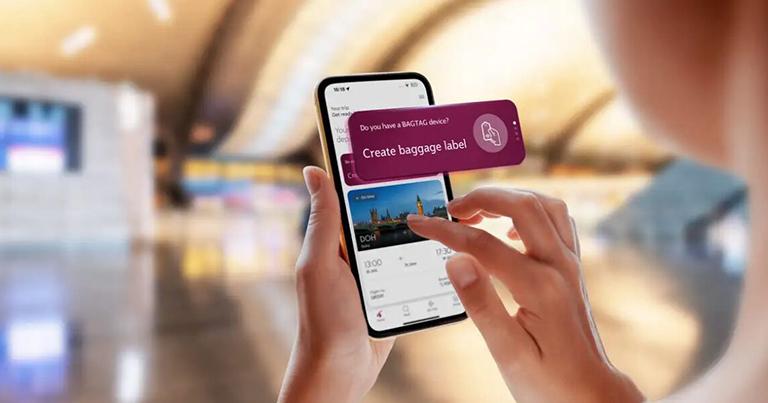 Qatar Airways is the first airline in the Middle East to innovate the passenger journey by introducing electronic bag tags. The concept is being produced and executed by BAGTAG (a Strategic Partner of the FTE Baggage Innovation Working Group), allowing travellers to check-in baggage using their smartphones and making the process faster and more efficient.
The reusable electronic device, with functional e-paper, can be easily prepared and attached to baggage by travellers at home. After checking-in for their flight via the Qatar Airways mobile app, passengers can proceed with digitally labelling their bags. Baggage can then be dropped off at one of the designated areas at the airport.
Introduction of electronic bag tags reflects Qatar Airways' continuous commitment to provide the best possible travel experience and offer a more touchless and seamless journey.
The BAGTAG software implementation was coordinated in cooperation with Amadeus.
In addition to being the first airline in the Middle East to introduce electronic bag tags, Qatar Airways is one of the first to offer a fully customised BAGTAG to its passengers. These will be made available through selected Qatar Duty Free shops later this year.
With the software framework supported by the Qatar Airways app, any electronic bag tag device connected to the BAGTAG platform can be used on the airline's flights worldwide.