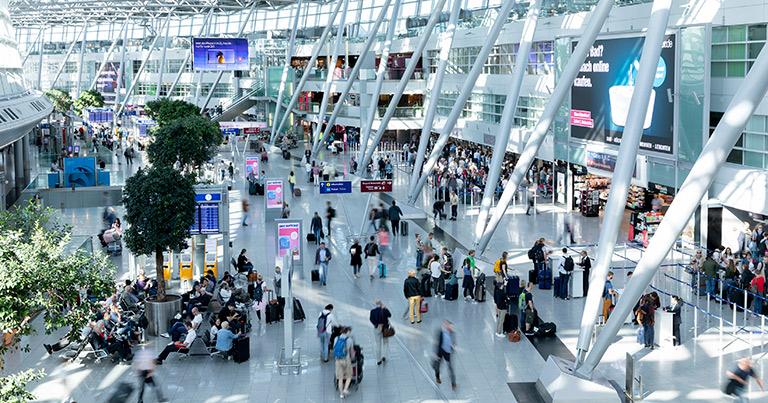 Düsseldorf Airport is installing new self-service check-in and bag drop systems from Materna IPS as part of an extensive modernisation project, which is focused on future-proof innovations to offer passengers more comfort, better service and a smoother travel experience.
"We are delighted to have Materna IPS as a partner from the region who will support us with their technological know-how to make our passenger handling even better," said Lars Redeligx, Managing Director, Flughafen Düsseldorf GmbH.
As part of a two-step bag drop process, the check-in kiosks allow passengers to check-in onsite and also print out their bag tags. For passengers that are already checked in, additional kiosks are available for issuing bag tags. In the second step, the baggage is dropped at one of the self bag drop systems.
The kiosks are designed to blend seamlessly into the modern environment of the airport, while adapting to the individual, technical requirements onsite, ensuring maximum flexibility.
"I'm convinced that adding Materna IPS self-service technologies will complete the forward-looking strategy of Düsseldorf Airport," said Dr. Georg Oschmann, Managing Director, Materna IPS.