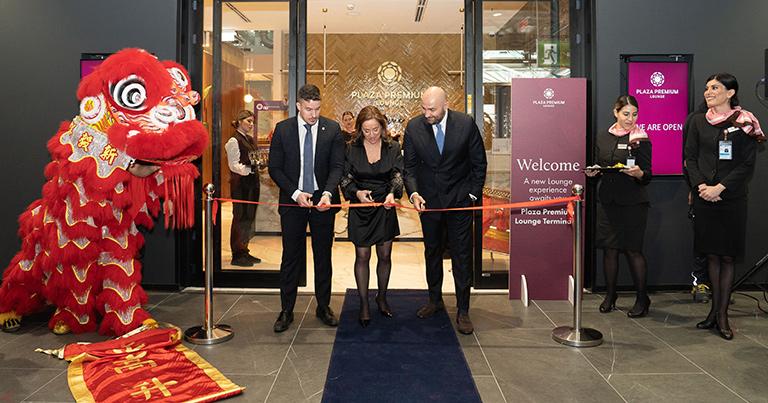 Plaza Premium Group has opened a second lounge at Rome Fiumicino Airport. Located in the Terminal 1 Schengen area, the 400sqm lounge can accommodate up to 76 guests and is designed to offer "a luxurious and refined experience to modern travellers".
The lounge is divided into different zones inspired by Italian culture, art and architecture, and designed with elegant marble and natural wood elements to create a welcoming ambiance. The lounge features a staffed buffet bar, where guests can indulge in a selection of freshly-made international dishes. Shower facilities are available for travellers to refresh and rejuvenate.
Guests can also enjoy the home fragrance diffusers of Dr Vranjes Firenze, an Italian fragrance brand. This collaboration is designed to add "an enchanting and distinct sensory experience to the lounge, creating a unique and immersive atmosphere of relaxation and indulgence".
"The launch of our second lounge at Leonardo da Vinci-Fiumicino Airport in Rome represents a significant milestone in our regional expansion plan and positive sign for post-pandemic recovery," said Okan Kufeci, Senior Vice President of Europe, Middle East and Africa, Plaza Premium Group. "Our award-winning Plaza Premium Lounge at Terminal 3 has been included in Top 5 Skytrax World's Best Independent Lounges in 2022, and demonstrated our steadfast dedication to delivering exceptional service to all travellers. We are devoted to provide best-in-class service at the new Terminal 1 lounge and further expand our footprint in Italy."