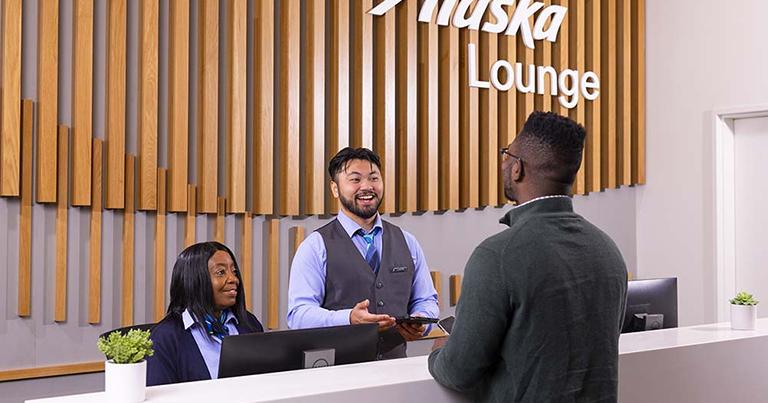 Alaska Airlines has reopened its renovated lounge in Concourse D at Seattle-Tacoma International Airport. The renovation is part of a $30 million improvement programme across the airline's lounge network and includes 50% more seating and improved amenities.
The massive makeover lasted more than five months – the site's first full renovation in nearly 20 years. It is now on par with Alaska Airlines' Concourse N and Concourse C lounges. A new barista station is located on the first level, so members and guests can grab a quick, hand-crafted espresso beverage or brewed coffee to go a – big request by travellers on their way to their gate.
There is also a better layout that is easier to move through, with a proper bar space to order complimentary craft brews, and West Coast wines and spirits. Plus, there is an expansion of hot food options that are served throughout the day.
"We take tremendous pride in making sure each of our lounges is a relaxed, calm escape for our members and guests – an oasis of good food and drink presented with the care we're known for along with amazing views," said Sangita Woerner, Senior Vice President of Marketing and Guest Experience, Alaska Airlines. "The revamped Concourse D lounge in Seattle will be a huge hit with all those travellers who visit. We added thoughtful touches – from being able to quickly grab a delicious hand-crafted espresso beverage to more comfy chairs to relax in."
In addition to making substantial improvements at the Concourse D lounge, Alaska Airlines has expanded its Concourse C lounge in Seattle by 3,000 sq ft and added 60 more seats. In Portland, it has opened a new patio space at its Concourse C lounge along with an 'express lounge' at the newly renovated Concourse B.
Meanwhile, in San Francisco the airline is finalising plans for a new lounge at Harvey Milk Terminal 1 as it moves operations to that part of the airport in 2024. The all-new Flagship Lounge for Portland is currently scheduled to open in the 2025-26 timeframe with more than 10,000 sq ft of space.