The FTE Baggage Innovation Working Group (BIWG) continues to go from strength-to-strength, with participation growing exponentially to over 90 members, including new Strategic Partner NXP. Organisations that have joined the FTE BIWG in recent months also include Aer Lingus, Air Hong Kong, Cobot Lift, Delta, DHL, Flair, Foursails Partnership, IDEMIA, JetBlue, Murrelektronik Inc, Pattern Labs, Qantas, vLogix, and Wise Technical. In this interview, Darin Juby, Director Baggage Services, Greater Toronto Airports Authority, and Head of Baggage Transformation, Future Travel Experience, looks ahead to the agenda for the next BIWG meeting on 21 June, provides an update on the biggest BIWG Proof of Concept to-date, and reflects on last month's successful in-person meeting in Dublin during the co-located FTE EMEA and FTE Ancillary & Retailing events.
Interested in joining the FTE Baggage Innovation Working Group? Visit our website to find out more about membership options ­– airlines can sign up for free >>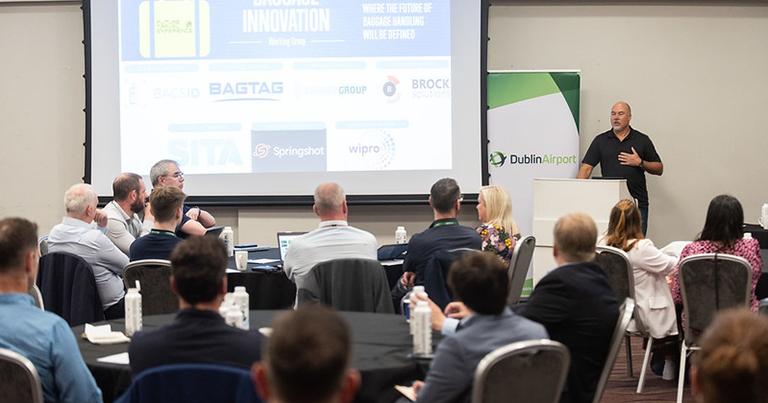 The FTE BIWG is the industry forum where the future of baggage handling will be defined. It brings together the most innovative and progressive baggage supply chain companies, airlines, and airports, in an informal, welcoming environment with invaluable networking opportunities for knowledge-sharing and business development. The group recently held one of its largest-ever in-person meetings in Dublin during the co-located FTE EMEA and FTE Ancillary & Retailing events, with over 50 members in attendance and many more viewing virtually.
"The meeting was very successful and included presentations from our host Dublin Airport on new upgrades to their baggage system and innovative plans for the future," Juby explains. "Our hosts also provided a tour of these enhancements with great dialogue and discussion on some unique elements."
Additional presentations included Idar Sørgjerd, General Manager, BHS & Tech, highlighting Avinor's plan for batch building of bags with innovative elements of autonomy and loading aids. "This new concept could change the design of baggage systems from horizontal to vertical," says Juby.
The final presentation from Robert Blair, Chief Commercial Officer, Springshot and Matt Senske, Founder & CEO, Efficient Technologies, focused on the future role of robotics in the baggage workflow. "Each presentation spurred input and interaction from various members, with conversations continuing after the meeting and throughout the conference," Juby adds.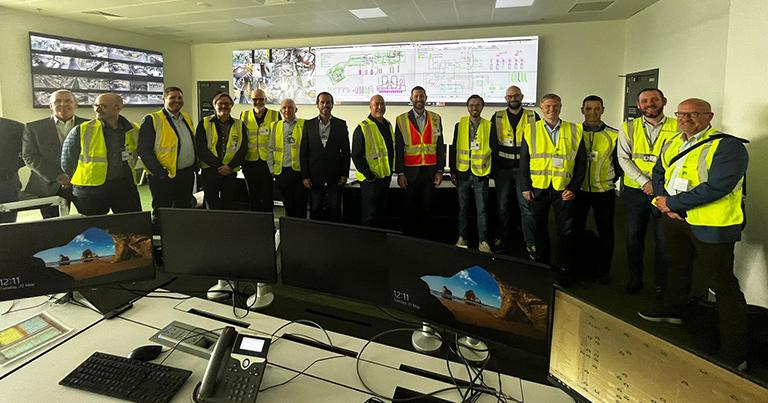 BIWG's biggest-ever PoC taking place in Canada
The latest FTE BIWG Proof of Concept (PoC) is the biggest to-date, involving multiple Canadian airports (Montreal, Toronto and Vancouver), a common airline (Air Canada) and multiple suppliers (BagsID, Brock Solutions and Materna). "The PoC will use new bag imaging technology from BagsID to capture images of bags and then identify them at two downstream airports on arrival," Juby explains. "The plan is being developed now, with installation in the autumn and images gathered in November."
Meanwhile, Avinor is undertaking a PoC on automated baggage handling, which is similarly expected to deliver results this autumn. "In basic terms, they are attempting to keep the bag within the automated bag system as long as possible through loading aids and then moving the cart/container autonomously," Juby shares. "This will reduce the mishandled bag rate and ultimately reduce costs for airports and airlines."

Next virtual meeting, 21 June: IAG, Pattern Labs and more to discuss automated baggage handling
Looking ahead, the next FTE BIWG virtual meeting takes place on 21 June 2023. Juby explains that, building on the recent in-person event in Dublin, the focus will be on automated baggage handling. "We have presentations from Harvey Tate, Human API – Digital Transformation, International Airlines Group (IAG) and also from Pattern Labs – a very exciting startup already aligned with a major carrier – on what they are working on in this field. Discussions on this will follow, as well as sharing of how we are prepared for the summer of 2023."
Juby adds that, for the remainder of 2023, the FTE BIWG will continue its exploration of reducing mishandled bags with the use of tagging and tracking technology, autonomous vehicles and moving bags differently. "I anticipate that, with many new members from this field and airports and airlines actively pursuing these solutions, we will see this area progress rapidly with new solutions hitting the market. PoCs will align around this area and we anticipate having simultaneous PoCs happening in various parts of the world."
The next in-person meeting of the FTE BIWG takes place on 18 September 2023 alongside FTE Global, hosted by Los Angeles World Airports.
Interested in joining the FTE Baggage Innovation Working Group? Visit our website to find out more about membership options ­– airlines can sign up for free >>