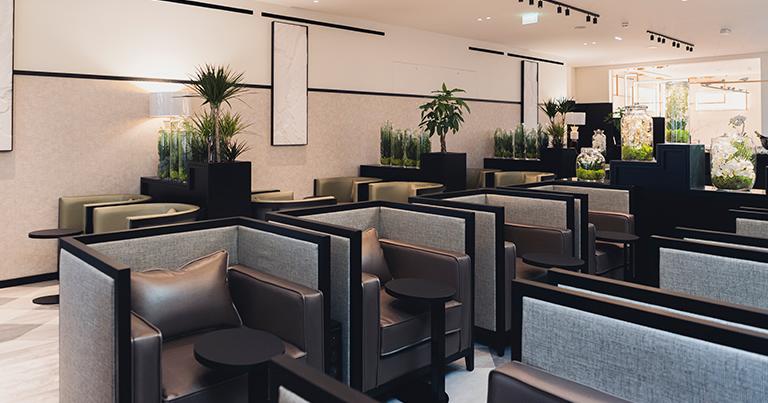 Emirates has partnered with Extime at Paris Charles de Gaulle Airport to offer premium travellers a new exclusively dedicated lounge space in Terminal 1, while the renovation of Terminal 2 continues.
The airline will be offering passengers an elegant private lounge with a total of 155 seats, indoor and outdoor space and an outstanding food and beverage selection. Serving an average of 190 customers a day, the dedicated lounge will facilitate Emirates customer comfort and refreshment until flight operations move to Terminal 2 in July 2024, and a newly-constructed Emirates Lounge opens.
Emirates' customers will be able to sample a wide array of culinary options across breakfast, lunch and dinner, including French favourites and international dishes.
With a bright and airy bistro feel, the lounge features wood and leather accents, against a backdrop of warm white tones, green topiary and contemporary light fixtures. Customers can refresh in showers and washrooms, connect to complimentary Wi-Fi, read up on the news, and enjoy a buffet and alcoholic beverages from 06:00 to 21:30 daily. The dedicated lounge for Emirates customers will also be fully accessible to people with reduced mobility.
Paris Charles de Gaulle Airport is currently undergoing a renovation programme that is expected to last until 2024. The aim of the project is to extend and modernise the airport facilities to be able to accommodate a larger number of passengers.