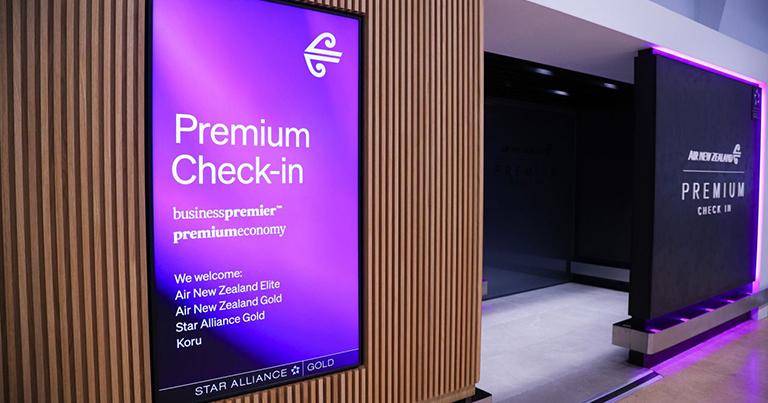 Air New Zealand has opened the new-look premium check-in at Auckland Airport. The space has been fully redesigned to deliver an enhanced premium travel experience for customers from the moment they step through the door. The new design features sweeping timber curves imitating the contour of a bird's wing in motion to help guide customers through their check-in journey.
"We're always listening to customer feedback and looking for ways to improve their experience at every touchpoint on their journey," said Leanne Geraghty, Chief Customer and Sales Officer, Air New Zealand. "After the January floods caused damage to the space, we took the opportunity to completely redesign the footprint creating a better customer flow and installing new and refreshed finishings."
The refreshed premium check-in is the beginning of a new look and feel for the airline's physical spaces, expressing the unique diversity, vibrancy, and personality of Aotearoa New Zealand.
Hear more from Auckland Airport at FTE APEX Asia Expo, taking place in Singapore on 8-9 November 2023. Jason Smith, Programme Manager – Baggage Service, Auckland Airport, is speaking in the FTE Baggage Innovation Summit on the Expo Stage.
Register for the free-to-attend FTE APEX Asia Expo 2023 >>