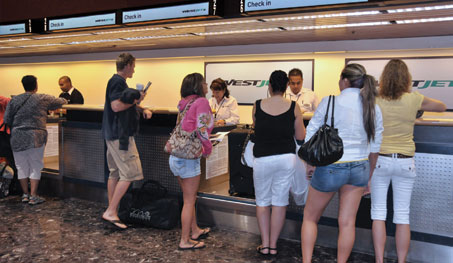 CUPPS is a true collaborative industry effort, bringing together airports, airlines and vendors to ensure that all stakeholder needs are considered. For airlines, a single application can be used for all CUPPS sites, regardless of platform provider; it saves on development, training and implementation/support costs, and there are consistent operating procedures across all platform providers. For airports, CUPPS makes it easier to adopt common use by updating the old Recommended Practice, simplifying the airlines' process for common use, and has the ability to evolve as the industry does. "Furthermore, it will improve the airports ability to attract new airlines, move or change an airline's facility requirements based on market conditions and/or alliance demands," said Catherine Mayer, Vice President, Airport Services for SITA.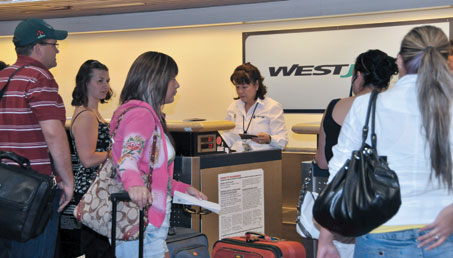 The SITA CUPPS Pilot started in January 2009 at Orlando International Airport with check-in and boarding of WestJet passengers, followed recently by Continental Airlines passengers. Orlando International Airport currently uses SITA's AirportConnect Open. This platform is capable of supporting CUPPS, legacy CUTE, proprietary and web-based applications, as well as CUSS kiosk applications. John Vinelli, manager, Information Technology, Greater Orlando Aviation Authority, said: "The CUPPS technology will make a significant difference to airlines as it will replace the CUTE standard and avoid airlines having to develop their own applications to work with different platforms. Orlando is pleased to have been involved in delivering this technology to the industry."
New Recommended Practice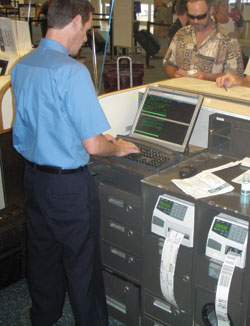 The culmination of the Pilot came when SITA demonstrated that its platform is full compliant with the pre-released version of the IATA CUPPS Technical Specification. "This is a big achievement as it reconfirms our market leader position in the area of common use passenger processing solutions," said Catherine Mayer, Vice President, Airport Services for SITA. "SITA developed the first CUTE (Common Use Terminal Equipment) system with the airlines in 1984 in response to additional traffic demand at Los Angeles International Airport during the Olympics. SITA has continued to upgrade and evolve the solution by adopting the latest technology and responding to the changing needs of the industry. We are very proud to be the first company to provide the next generation solution to the industry today including backwards compatibility."
The key lesson learned during the Pilot was that although CUPPS is very complicated, by coming together as one community and sharing ideas, it was possible to develop a new Recommended Practice (RP). Even with the detailed Technical Specification there were still different interpretations of the RP by different companies and developers. The Pilot brought those different understandings to the surface and allowed the CUPPS team to enhance the Technical Standard with those lessons learned. "For software developers, there is nothing more fundamental than working code. The Pilot delivered just that – working code that has proven to be portable across platforms. Throughout the Pilot, if an issue was found, the participants addressed the issue and confirmed the results before continuing," said Mayer. "The process has been completely transparent, open for input and review by all CUPPS participants, whether they were directly coding in the Pilot or not."
As part of the CUPPS Recommended Practice, SITA was required to test its platform by a third-party Certified Test Entity (CTE) registered by IATA. Using test cases defined by IATA's CUPPS Management Group, the CTE confirmed that SITA's CUPPS platform meets the technical and functional requirements as defined in the IATA CUPPS Technical Specification.
Transition to CUPPS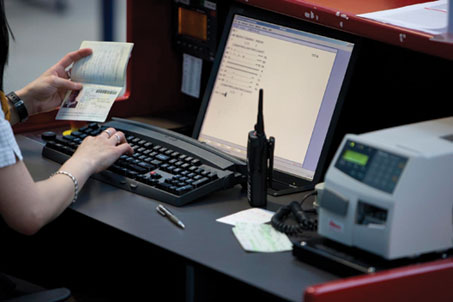 Airlines from all over the world have been active participants in the development of the CUPPS standard to ensure that it responds to their needs. Now that the solution has been proven to be a reality, airlines will work on migration plans for their applications. "I would expect airlines to transition to CUPPS over the next two to five years, which is fine since our AirportConnect solution accommodates traditional CUTE, new CUPPS, CUSS and browser-based applications – all on the same platform. We will continue to work with the airlines on a successful migration to CUPPS at the time of their choosing," said Mayer.
CUPPS is about ensuring the airline applications are interoperable across all CUPPS platforms. The challenge with CUTE, explained Mayer, was that an airline needed to have a specific application for each of the CUTE solutions. "The key success factor for CUPPS is that an airline can use the same application on any CUPPS platform, whether it is developed by SITA or another company," she said. "However, having stated this, SITA does have a CUPPS-compliant airline application and it has been tested successfully on another provider's CUPPS platform."
Operational tests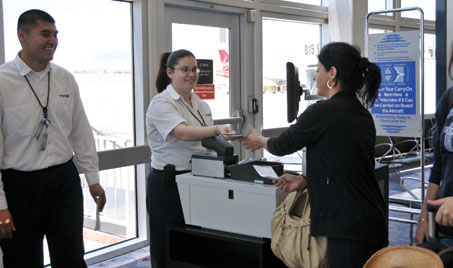 Continental is participating actively in Pilots at Orlando, Las Vegas and Dublin, using Attachmate's InfoConnect software. "These tests in the operational environment have gone very smoothly; we have been pleased with the performance of both the platforms and the application," said Amy Foltz, manager technology, Continental Airlines.
She explained that during the trials, a few minor points were identified where the CUPPS Technical Specification can be clarified. "These have been reported to the CUPPS Software & Devices team, who are working to incorporate them into the next version of the Technical Specification. Overall, we have been very impressed with the level of standardisation in the platforms achieved during the Pilot," said Foltz.
CUPPS should reduce the cost and time required to implement and deploy software changes and new applications to common use environments. Carriers will be able to create a single application that can be deployed to any CUPPS platform, regardless of supplier; therefore, it will be more cost-effective to develop, test and deploy applications. Airports will be able to transition to – or between – CUPPS platforms with less impact to their carriers. "The standardisation of the platform should make troubleshooting issues that arise in production easier on everybody," said Foltz. Continental believes that CUPPS will be a significant improvement on the current, multiple CUTE environments that exist today, and expects that carriers will realise both cost and time savings due to the standardisation of the platforms and the streamlined certification and deployment processes.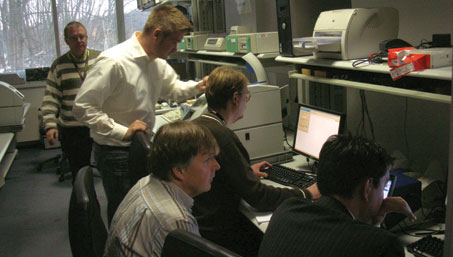 Lufthansa, which is among the biggest users of (agent facing) common use worldwide, has been participating in CUPPS pilot trials with SITA at Orlando and RESA at Brussels. "The objectives I would say from an air carrier's perspective are the goal to achieve that one application without any modification runs on any CUPPS platform (portability/compatibility) – that ultimately allows us to reduce cost regarding the certification and deployment processes and the overall support and maintaining of the system that airlines have been waiting for so long," said Thomas Jeske, senior manager – IT infrastructure, Lufthansa. "I believe in the end the processes will be seamless to the passengers."
The air transport industry stands on the threshold of a new era with the breakthrough CUPPS technology. CUPPS can be easily integrated with other airport systems such as flight information displays. It brings cost savings associated with check-in and boarding passengers for both airlines and airports and also supports check-in off the airport campus.