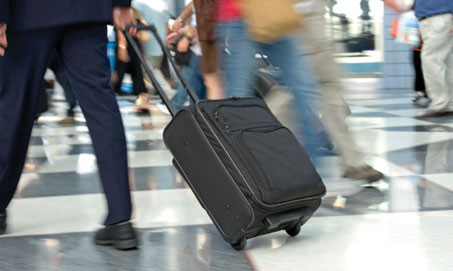 Ultra Electronics Airport Systems has announced the launch of its latest operational solution, as well as new working relationships as it looks towards further innovation.
UltraConnect is the company's new global aviation messaging solution. Andrew O'Connor, Ultra's Head of Product Management, said: "Our brand-new offering is able to provide reliable routing of all airline message types with particular focus at this stage on IATA RP17545 BSMs (Baggage Service Messages). UltraConnect is a service, not just a product, with 24/7 monitoring plus end-to-end diagnostics."
The solution is already in use at one UK airport and is routing BSMs from some major carriers.
Ultra has now gone live with its CUPPS pilots at Dublin International Airport with the Continental Airlines application, which has been handling live operational flights for some time. Ultra is also working closely with Iberia to enable its new CUPPS application within the live pilot, as well as being an active participant in the IATA CUPPS initiative.
Ultra is also working closely with NCR, a major provider of kiosks. They will jointly offer full passenger processing capabilities at the forefront of airport and airline trends. The company has also ventured into a new partnership with UltraEnterprise solutions. O'Connor added: "Ultra is innovating delivery of a number of its solutions using thin-client devices and VMware technology in partnership with UltraEnterprise solutions, such as our common-use UltraCUSE Enterprise platform. These solutions represent a move towards a SaaS (Software as a Service) model, allowing rapid deployment of new platforms at airports."