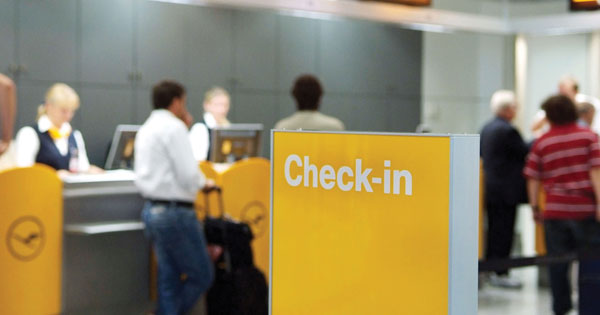 CUPPS is now moving strongly out into the marketplace, with RFPs in the process of being issued around the world. John Wayne Airport in Orange County, California, has selected a CUPPS solution, and others are also in the tender process. Las Vegas McCarran Airport is upgrading to CUPPS, with the current provider expecting to have the CUPPS system in place by mid-summer 2011. "It is exciting to see it coming to life to meet the needs of the aviation industry," said Samuel Ingalls, Assistant Director of Aviation, Information Systems, Las Vegas McCarran and Chair of the CUPPS Leadership Team.
The Implementation Guide will contain RFP guidance – such as what to ask for and how to ask, in order to attain a CUPPS-compliant solution – as well as other specific information and addended documents.
Thomas Jeske, Senior Manager, IT Infrastructure, Lufthansa Airlines and CUPPS Co-Vice Chair, commented: "For air carriers, this will be an excellent guidance document to CUPPS, in particular to those that may not have been exposed to shared systems that much in the past. It also describes the various steps an airline needs to go through in order to obtain and use a CUPPS application."
One of the important areas where progress is being made is with regard to the Payment Card Industry Data Security Standards. "The whole idea of common use is challenging with respect to PCI requirements," explained Ingalls. "A group, including payment card representatives, has been actively working to ensure that the common use environment is secure, in terms of payment processing, into the ongoing future."
Another part of CUPPS also realising uptake around the world is Aviation Information Data Exchange (AIDX) – a format that allows simple, direct communication of flight information into flight information systems by air carriers. "It provides for a standardised interface for that flight information, mitigating the need for multiple customised interfaces into many various systems. Most flight information display system providers are involved and are now rolling out AIDX-based systems. It is already in place at several airports, including Denver and McCarran, to name just a couple," said Ingalls.
Supporting new check-in and boarding technologies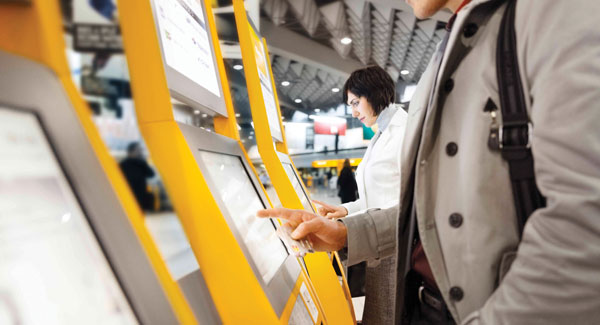 While CUPPS will benefit all stakeholders, the carriers will benefit mostly from the new certification and deployment processes. Carriers will no longer need multiple applications for multiple shared systems, reducing development costs. "They also do not need to certify their CUPPS applications with all the providers, but once compliance testing has successfully been completed only remote integration testing needs to take place with the respective CUPPS platform suppliers," explained Jeske. "There is also more predictability as to what a new shared system at an airport will look like, as CUPPS provides a set of minimum defined requirements that an air carrier can just expect to find at a CUPPS airport."
The CUPPS technical specification is currently on version 1.02, with another update in the works. Perhaps one of the biggest upcoming moves is to converge CUSS onto the CUPPS platform. Ingalls explained: "Such a convergence will allow a shift away from a particular island of technology – albeit an important one – to a situation where a customer-facing version of an air carrier's application can reside on the same foundational platform as the agent-facing application does."
The Common Use Working Group (CUWG) recently noted the need for a technical standard for the gate information display systems and lobby display systems in the common use environment and is just beginning that effort. The working name is Common Use Passenger Information Display Systems or 'CUPIDS'. "This type of informational signage has become operationally critical and provides targeted directional and instructional information to the customers. The ability to easily and efficiently achieve this in a common use environment will prove beneficial to the industry," commented Ingalls.
CUPPS will also be able to support all of the new technology and processes coming out of the various passenger experience groups, such as near field communications (NFC) in the check-in and boarding process, self-boarding and self-tagging.
"While all of this will take time to realise, in terms of full benefit, the industry had to take the step forward at some point in time. Not doing anything simply was not an option," concluded Ingalls.
The interest and active involvement of a broad mix of airports, airlines and vendors is encouraging and signals that CUPPS is primed for success.
IATA's position on CUPPS
"IATA's Recommended Practice 1797, Common Use Passenger Processing Systems, was adopted by the Joint Passenger Services Conference (IATA and ATA) in 2008 and became the first ACI Recommended Practice 500A07. The primary benefit of CUPPS is to allow airlines to have a single CUPPS application that will work on CUPPS-certified platforms implemented by any common use supplier. Following a series of successful pilots, CUPPS is now in the implementation phase and offers airlines and airports, for the first time, a comprehensive technical standard to ensure simplification of implementation and consistency of service delivery."