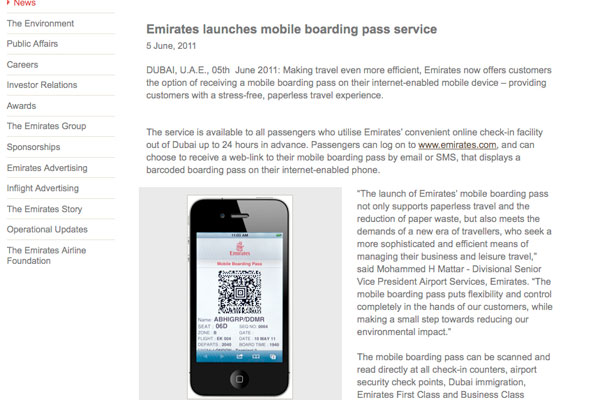 Passengers flying from Dubai with Emirates can now choose to receive a mobile boarding pass.
The service can be utilised by any passenger with any web-enabled mobile phone, and they can receive a web link to their mobile boarding pass via email or SMS.
Mohammed H Mattar – Divisional Senior Vice President Airport Services, Emirates, said: "The launch of Emirates' mobile boarding pass not only supports paperless travel and the reduction of paper waste, but also meets the demands of a new era of travellers, who seek a more sophisticated and efficient means of managing their business and leisure travel.
"The mobile boarding pass puts flexibility and control completely in the hands of our customers, while making a small step towards reducing our environmental impact."