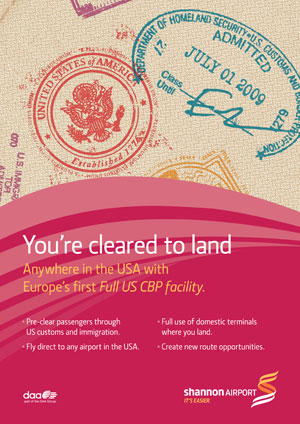 As the threat risk to aviation evolves, many would argue they need to go on the offensive and pre-screen passengers before they arrive at a Port of Entry. In response, public and private entities are developing and implementing new solutions that utilise advance information and enhanced intelligence in coordination with the traditional Port of Entry inspection. Further, each country has different risks and issues that need to be evaluated in order to understand the solution that is best suited to their respective needs and limitations.
A particular system that is growing in popularity and benefit is the SITA iBorders Advance Passenger Processing (APP) solution. APP provides an interactive pre-screening solution for all passengers entering (or exiting) a country, which enables the respective government to issue a board/no-board directive to airlines. Currently, APP is operating in six different countries around the world, each of which face a unique risk environment: Australia, New Zealand, South Africa, Bahrain, Kuwait and Qatar. Of particular note is the ability to deliver the system in advance of big-events; Sydney 2000 Summer Olympics, 2003 Bahrain Grand Prix and most recently the 2010 FIFA World Cup in South Africa.
US CBP Pre-clearance
The only system more advanced in the area of pre-screening passengers is that of the US Pre-clearance programme, which currently operates in Canada, Ireland, Aruba, Bahamas and Bermuda. However, the ability to physically station Border Inspection officials in a foreign country is a luxury that few countries can afford due to traffic volumes and the corresponding costs of stationing Officer's abroad.
With the integrated APP solution, when a passenger checks-in for their flight, their passport information is transmitted via the SITA network to the respective government system to validate against government records on the passenger eligibility to enter (or exit) the country. In response, a real-time board/no-board directive is issued back to the carrier for each traveller. In the event an issue arises (e.g. denied passenger confirmation, uncertainty or data entry error), the carriers' can contact a 24/7 Operations Centre each government operates to handle and respond to carrier inquiries.
The other option is to use an online carrier portal that was developed with small carriers in mind. Through the portal, carriers have the ability to input individual traveller details or a batch submission for all travellers.
In both circumstances, the required traveller information is the standard information contained within the Machine Readable Zone (MRZ) of the passport; full name, date of birth, gender, travel document type, nationality, travel document number, issuing state and expiry date. Fortunately, unlike the ongoing and lively debate on privacy issues surrounding Passenger Name Record (PNR), APP information is not as sensitive. That being said, proper safeguards and policies need to be in place to ensure the data is not being mishandled.
In response to the particular risk or issues that the country faces, the APP system is adaptable to process government records/databases as required. For example a government can elect to integrate:
National passport and/or visa issuance records to ensure that no national passports or foreign visas are being used which were not properly issued by the government;
National stop list to ensure that known undesirable individuals are not permitted to board their flight and thus have the opportunity to inflict harm during the flight (e.g. Umar Farouk Abdulmutallab on 25 December 2009) or upon arrival at the port-of-entry;
On-demand specialist lists which can be in response to major event occurrences that are upcoming and attract a particular set of undesirables (e.g. G-20 Summits);
National watch lists in order to provide an advance warning to the appropriate authorities of an individual which is of interest to the nation; and
International databases (e.g. Interpol watch list) which can prevent internationally known undesirable individuals from other countries being transported to your nation.
All-round benefits
Beyond the security value that the APP solution can deliver to a nation, it also is of benefit to the air carriers in that they can assure their passengers that no known undesirable traveller is on-board. Further, because an individual without proper documentation is denied boarding, the air carrier is no longer liable for the penalties and cost of repatriation they otherwise would have realised if the passenger arrived at the intended Port of Entry.
Passengers realise the greatest benefit in the form of the enhanced security they can expect as well as the reduced number of inadmissibles that delay the Port of Entry processing flow.
Unlike PNR, which assists government in the identification of potential undesirables, APP enables them to respond effectively and efficiently to known individuals or circumstances. In order for APP (or any other border control system for that matter) to be successful, government must maintain accurate, up to date and consistent databases that can be used to validate national travel documents and restricted individuals. As we witnessed with Umar Farouk Abdulmutallab, if intelligence is not appropriately updated or shared with the responsible border systems, the best offence is not provided an opportunity to be the best defence.
As Manager Policy, Borders & Security for the InterVISTAS Consulting Group, Aaron Beeson works with aviation and government clients to evaluate and implement new facilitation measures for border and security systems. Experienced in North America, Europe and Africa, he incorporates global best practices within the context of the local environment.
Original Article Source.