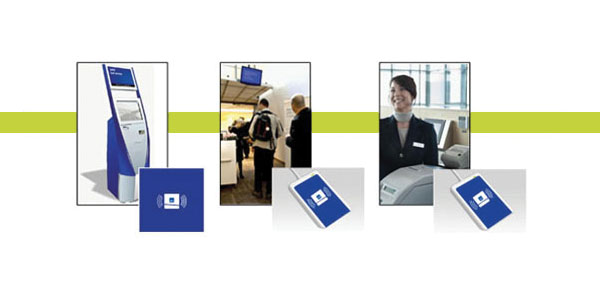 SAS Scandinavian Airlines has embraced Near Field Communication (NFC) technology in its latest concept, which allows members of its frequent flyer programme to use their mobile phone as their SAS Smart Pass.
EuroBonus Gold members will be able to attach an NFC sticker to their mobile phone and this will then act as a wireless transmitter across the airport at self-service kiosks, security, fast track lanes, lounges, and gate facilities.
"Our customers really appreciate our mobile travel solutions, and we can see that your mobile and NFC is the future," said Lena Rökaas, Vice President, Product and Customer Service.
"We are therefore proud to be one of the first airlines in the world to offer such a smart solution as the SAS Smart Pass to our most frequent travellers, making their journey even smoother. The trial period earlier this year clearly showed that customers enjoy the product and that SAS is once again meeting customers' expectations."