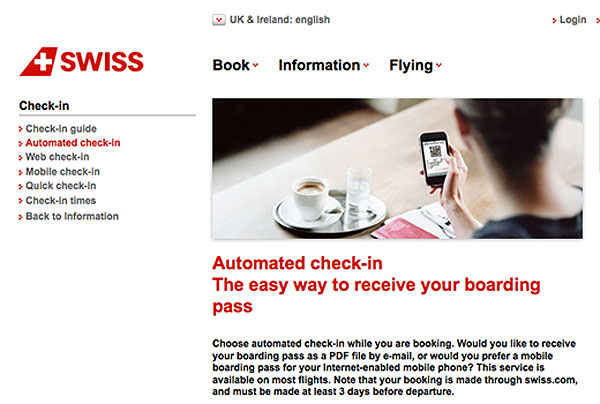 Passengers who book their flights via the Swiss International Air Lines website can now choose to be checked-in automatically, rather than manually checking-in online.
Passengers who choose to use the facility will be checked-in and assigned a seat by the airline, and the passenger will then be sent their boarding pass 20 hours before their scheduled departure time.
The boarding pass will be sent either by email or SMS in the form of a mobile boarding pass. This service is available to passengers who book their flights three days in advance via www.swiss.com.
Swiss is the latest airline to offer automatic check-in following the likes of SAS Scandinavian Airlines and Air France KLM.
More information is available here.