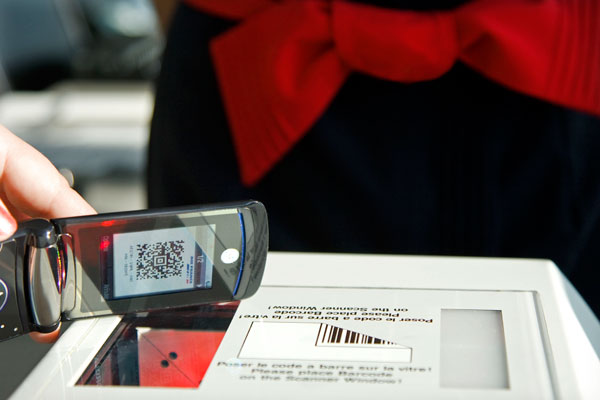 The modern-day check-in process is vastly different to the check-in process of old. The unbundling of each component – ranging from seat selection to baggage drop off – and the introduction of automatic check-in facilities has led to questions about the need for a check-in process at all.
"The check-in process is a thing of the past and in a couple of years it won't exist any more," explained Matthias Koch, Director Marketing – R&D Ground Services, Air France KLM.
While Koch outlined his belief that the integral aspects of the check-in process will remain, the term 'check-in' and the concept of a bundled process will be phased out.
He said: "We have to work out what is actually defined by 'check-in' today. Even the word itself doesn't have the same meaning that it had in the past."
Air France KLM is one of the airlines to have already introduced an automatic check-in service – removing the need for the passenger to play an active role in the process. Any passenger who books their flight via the carrier's website can opt-in to the service and choose to be automatically checked-in for their flight and receive their boarding pass via email or SMS 30 hours prior to departure. At present, the opt-in rate stands at around 50%.
"This was first rolled out in April 2010 on our short and medium-haul network and now we have started the first pilots to roll it out on the long-haul flights. Automatic check-in should be implemented across the long-haul network by fall this year," Koch said.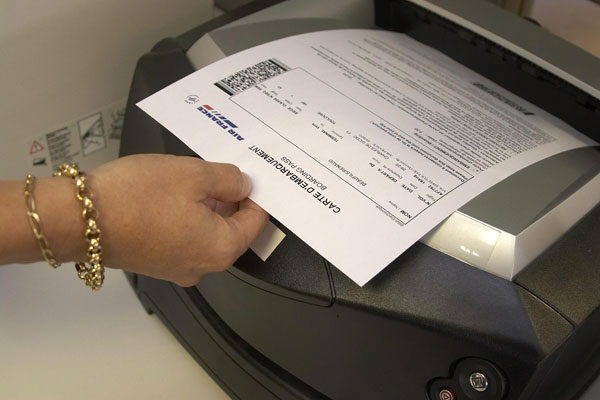 Mobile boarding and NFC
Elsewhere, SAS Scandinavian Airlines also offers an automatic check-in option for its passengers. 22 hours prior to departure, passengers who have included a mobile phone number in their booking reference will receive an SMS asking if they wish to check-in. If they reply 'Yes', they are checked-in and can then advance to seat selection.
At present, 13% of SAS passengers use mobile check-in and Pernilla Thelenius, the airline's Manager Product Information & Communication, Product Strategy and Development, said: "We expect that SAS mobile check-in will continue to increase, as will the usage of SAS mobile boarding passes."
No more boarding pass?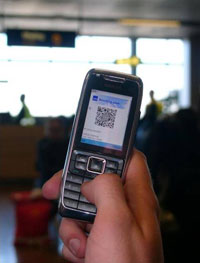 As check-in becomes increasingly automated, the role of the boarding pass in the future travel process has also been placed under the spotlight. Thelenius explained that "paper boarding passes will be replaced by mobile boarding passes and NFC (Near Field Communication)" to allow for smoother flow at the airport and the offering of self-service at various touch-points. Highlighting the advancements in this area, the airline recently announced plans to introduce an NFC-based Smart Pass for frequent flyers.
Koch, meanwhile, outlined his belief that a 'token' can replace the traditional concept of the boarding pass. "We don't need a boarding pass," he said. "What we need is a token which can be used to board. At the moment the boarding pass is a piece of paper but in the future it could be biometric-based, it could be the passport, or it could be something else."
Referring to IATA's Checkpoint of the Future, he continued: "This concept will mean that the passengers will need to identify themselves before they pass through the checkpoint. We should consider this as an opportunity because it could mean that the passenger will only have to be identified once, rather than two or three times. If passengers could use this token to identify themselves initially, a separate boarding pass wouldn't be needed."
The future role of the check-in process and boarding pass is among the key topics that will be discussed at Future Travel Experience 2011. Manuel van Liif, Manager R&D and Innovation, Air France KLM, will address delegates on the topic: 'After no more check-in the next step will be no more boarding pass. How can this be achieved?'.