The International Air Transport Association (IATA) has unveiled the first mock-up of the Checkpoint of the Future, which is designed to improve the passengers' airport experience.
At the heart of the Checkpoint of the Future concept are three points:
strengthened security by focusing resources where risk is greatest;
supporting this risk-based approach by integrating passenger information into the checkpoint process; and
maximising throughput for the vast majority of travellers who are deemed to be low risk with no compromise on security levels.
Giovanni Bisignani, IATA's Director General and CEO, said: "Today's checkpoint was designed four decades ago to stop hijackers carrying metal weapons. Since then, we have grafted on more complex procedures to meet emerging threats. We are more secure, but it is time to rethink everything. We need a process that responds to today's threat. It must amalgamate intelligence based on passenger information and new technology. That means moving from a system that looks for bad objects, to one that can find bad people."
Biometric-based security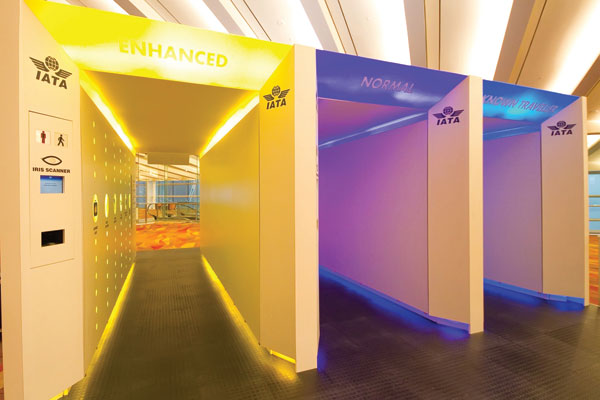 The Checkpoint of the Future is aimed at ending the 'one-size-fits-all' approach to airport security. Instead, based on a biometric identifier in the passport or other travel document, passengers will be directed to one of three lanes: 'Known Traveller', 'Normal' or 'Enhanced Security'.
'Known Travellers' (trusted travellers) will have expedited access, 'Normal' screening will be applied to the majority of travellers, while randomly chosen passengers and those deemed to be high-risk will use the 'Enhanced Security' lane. Using new technologies will also allow passengers to pass through security without having to remove clothes or unpack belongings.
Currently, 19 governments are working to define standards for a Checkpoint of the Future.
More information on the Checkpoint of the Future can be found here.
The Checkpoint of the Future and the use of biometrics in security and passenger processing will be key points of discussion at Future Travel Experience 2011, hosted by YVR at The Westin Bayshore, September 7-9.