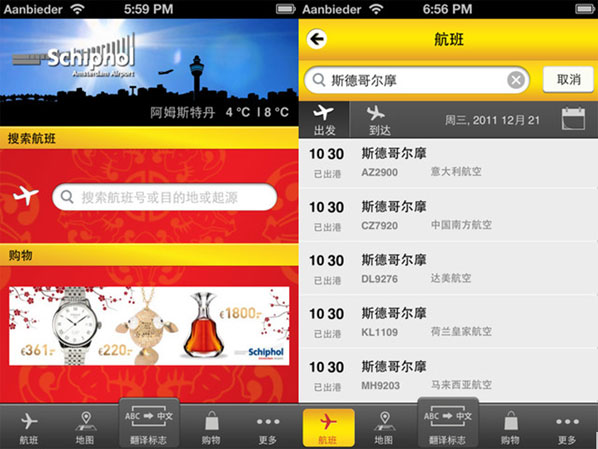 Chinese passengers travelling through Amsterdam Airport Schiphol or Paris-Charles de Gaulle can now make use of an app that translates airport signage into Mandarin.
The app, developed by Schiphol Group in association with Aéroports de Paris, can be downloaded to iPhone and Android handsets.
As well as providing information on product offers, flights, public transport and baggage services, the maps of the departure lounges have also been translated into Mandarin. Android users can also use their smartphone camera to translate signage.
Otto Ambagtsheer, Director of Business Area Consumers at Amsterdam Airport Schiphol, said: "We developed the app jointly with Aéroports de Paris and are the first airports in Europe to address Chinese passengers in their own language. Many Chinese passengers do not read or speak English. By means of this app and indeed our entire campaign, we aim to offer the growing numbers of Chinese passengers a warm welcome and wish them a pleasant arrival at Schiphol."