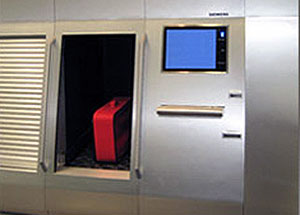 Bologna Airport is striving to increase automation and self-service for the 5 million-plus annual passengers who use the airport. Its efforts to enhance the passenger experience include common bag drop, which it is testing with Siemens. Armando Brunini, Managing Director, Aeroporto di Bologna, explained to FTE's Ross Falconer that the testing will take place in the "live" airport environment this spring. Fourteen Sicheck Full Auto Check-In kiosks are being introduced, including four in the test phase, with the installation to be complete in mid-2013, when the airport's €23 million terminal renovation is finalised. "We are focused on efficiency, speed, self-service and more tailored information for the passenger," commented Brunini. He added that Bologna will be the first Italian airport to use an automated check-in service for both passenger check-in and baggage drop off.
One-step bag drop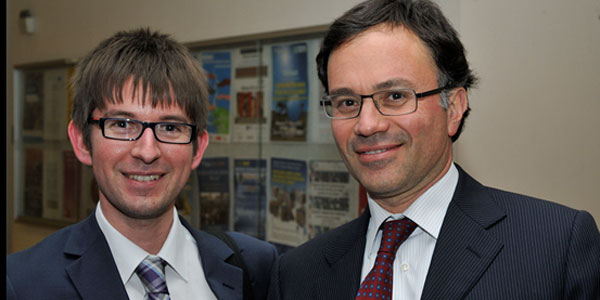 Sicheck Full Auto Check-In makes it possible to perform passenger check-in and baggage drop-off in one step. Once the required information is inserted, bags can be deposited to check their size and weight. Once the label has been printed and attached, the compartment closes to allow security checks to be carried out.
Bologna's efforts also include plans to introduce a 'virtual assistant' next week. Meanwhile, following the success of its iPhone app, launched in December, Brunini explained that the airport is working on an Android version to be introduced soon. The iPhone app enables travellers to check flight schedules, book airport parking and find the simplest way to reach the airport.