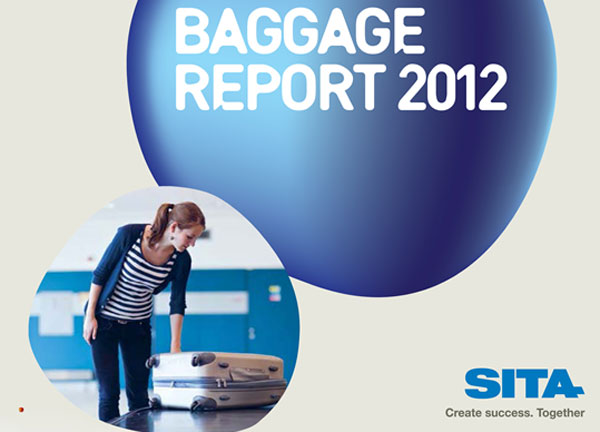 The eighth annual SITA Baggage Report shows that baggage handling improved by 20.3% in 2011, saving airlines a total of $650 million. The findings highlight that 99.1% of checked baggage was delivered on time in 2011 – the highest rate of successful delivery since the report was first produced.
The Baggage Report also shows that the mishandled rate has more than halved since 2007, down 52.4% from 18.88 bags per 1,000 passengers in 2007 to 8.99 bags per 1,000 in 2011.
However, transfer bags are still the biggest contributor to mishandled baggage, accounting for 53% of all delayed baggage.
Real-time baggage tracking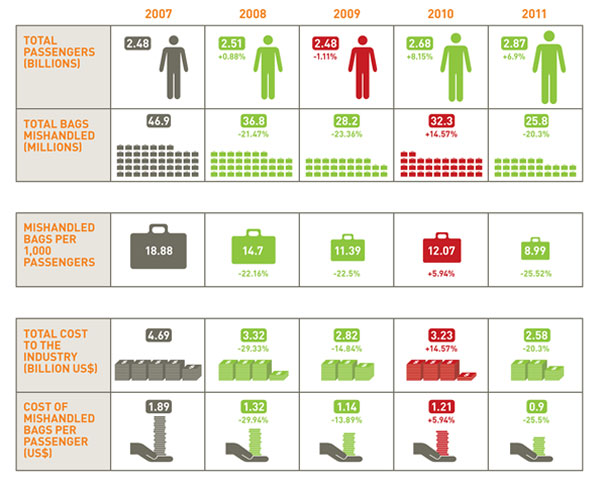 Francesco Violante, CEO, SITA, said: "This is great news for the industry. Significantly improving the handling of baggage to over 99% has saved airlines $650 million while also providing better service to passengers. During 2011, even though we saw a rise in the number of passengers travelling to 2.87 billion passengers, the industry achieved a reduction in mishandled bags to 25.8 million. This is 6.5 million fewer bags mishandled than 2010's figure of 32.3 million."
He continued: "Of course, 2011 was less challenging than 2010 when adverse weather and volcanic ash clouds caused major disruption but the fact that the industry has halved the mishandled rate over the past five years is an enormous achievement which has benefited millions of passengers and directly delivered improvements to airline earnings."
The SITA Baggage Report 2012 also highlights how the increasing adoption of mobile technology is driving a demand for real-time baggage information to be delivered directly to the passenger.
Among the airlines to have already adopted real-time baggage tracking is Delta Air Lines, which launched a baggage tracking smartphone app in November last year.
More information on the SITA Baggage Report 2012 is available here.