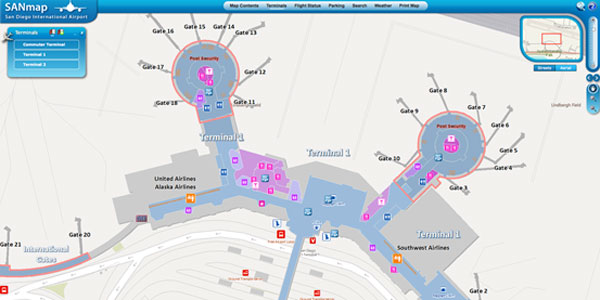 SANmap – the new online, interactive map of San Diego International Airport – allows passengers to explore shopping, dining and car rental options before arriving at the airport.
The new service has been developed to help passengers find their way around the airport and it also provides important information, such as flight status updates, airport parking rates and weather forecasts.
Icons on the map help to identify shops and restaurants, as well as restrooms and nearby bus stations.
The 360-degree panoramic videos also enable passengers to familiarise themselves with the airport ahead of their flight.