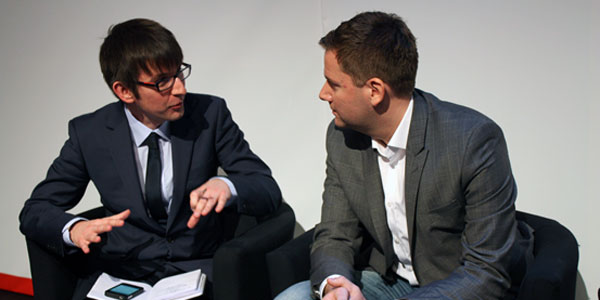 Norwegian is implementing innovation on the ground with its new self-service bag drop product, which it is introducing at the most important points in its network, as explained by Daniel Skjeldam, the airline's Chief Commercial Officer.
"Self-service bag drop is already in place at Bergen, Tromsø and Trondheim. 80% of passengers at these airports use the self-service bag drop facility," he commented. The airline, which will launch long-haul operations in 2013, plans to roll-out the facility across airports in Norway, Denmark and Sweden. Indeed, it was also recently introduced at Oslo Airport, where it is currently limited to baggage weighing less than 20kg.
Self-service bag drop will be in place at London Gatwick shortly, augmenting Norwegian's self-service offer at the airport. 85% of the airline's passengers have been using the self-service check-in kiosks at Gatwick, while 50% of passengers also use self bag tagging.
Embracing mobile technology
"The uptake is fast – passengers are very receptive to this new technology," said Skjeldam. "We are also innovating information through mobile phones, which reduces the cost of disruption situations by communicating directly with passengers via their mobile device."
He added that the implementation of self-service bag drop and mobile boarding passes is part of a strategy to ensure an easy and seamless travel experience. "We are low price, but not low quality. Efficiency, technology and innovation drives the cost down," he commented.
Meanwhile, in the air, Norwegian is rapidly expanding its inflight WiFi offer, which currently covers 80% of its fleet. "We are continuously looking to enhance the passenger experience to create revenue streams and create competitive advantage. With our free WiFi, it is interesting to see a low-cost carrier with a better product than the legacy network carriers," said Skjeldam.
Future Travel Experience 2012, which will be held in Vancouver from 5-7 September, will include a conference session on Baggage Advancements, covering self-tagging, bag drop configuration, common use infrastructure, bag tag models and standards, lost baggage, remote baggage drop off and collection, plus baggage fees. The session will be chaired by David Vance, Managing Director, Airport Services, American Airlines, who will present on 'Establishing self-tagging and bag drop in the US'.