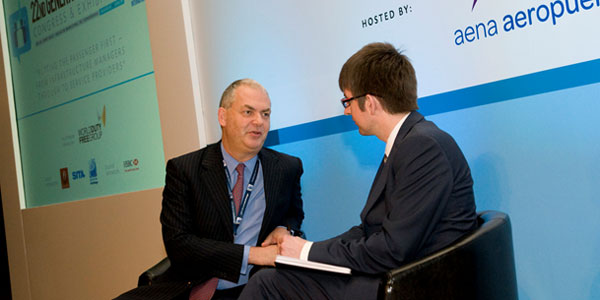 Emirates launched its Baggage Delivery Service at Dubai International Airport's Terminal 3 last December, meaning customers no longer have to wait for their baggage on arrival. It is an initiative designed to ensure comfort and convenience for passengers.
Strategically positioned immediately after the immigration counters, the service enhances the passenger experience by enabling the traveller to have their baggage delivered anywhere in the UAE on arrival at Terminal 3. Customers are charged AED200 (US$54) for up to four pieces of baggage, for delivery anywhere within Dubai, Ajman and Sharjah, and AED250 (US$68) for delivery within Abu Dhabi, Al Ain, Fujairah and Ras Al Khaimah. An AED10 (US$3) charge is applicable for each additional piece of baggage delivered to any UAE address. "The Baggage Delivery Service is working very well, especially for families with children. We are monitoring how it is performing in Dubai and will roll it out in other cities if we feel it is appropriate," commented Antinori.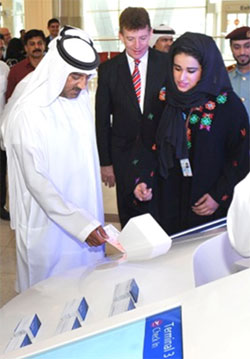 Extending self-service
Emirates offers self-service check-in via mobile and via kiosks, and Antinori explained that it will ultimately be the customers that decide whether the self-service offer is expanded further. "It will depend what they want. We are a long haul airline, so our customers have baggage and will always require an element of human interaction," he said. As part of this focus on customer service, Emirates has collaborated with Dubai Airports on the introduction of innovative 'Information Zones', which provide information on wayfinding and other airport services. The 40-inch LCD touch screens allow passengers to obtain directions to their gate by scanning their boarding pass.
Concourse 3
Meanwhile, Concourse 3 – the world's first dedicated A380 facility – will open at Dubai International Airport on 1 January 2013. The Emirates fleet currently includes 20 A380s and some 70 more are on order. The facility will boost the airport's capacity from 60 million passengers per year to 75 million and is part of its strategy to optimise the travel experience for the increased passenger numbers. "It will feature a new concept of lounges. There will be innovations to enhance the passenger experience on the ground – watch this space to find out what they will be," concluded Antinori.
Future Travel Experience 2012 will include a presentation from Sujata Suri, VP of Service Development, Dubai Airports, titled: 'Exploring Dubai Airport's end-to-end Service Delivery Measurement Programme, the largest of its kind ever undertaken by any airport operator'.
» View the full FTE 2012 conference programme