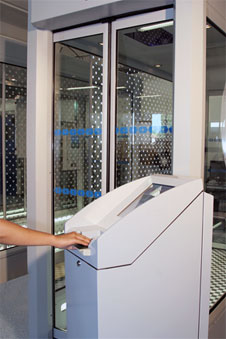 Four new e-gates have been installed by Morpho (Safran Group) at Marseille Provence Airport as part of the PARAFE (Automated Fast Track Crossing at External Borders) programme, which makes use of biometric identification to speed-up the immigration process.
The system can be used by passengers aged 18 or over who are travelling on a European passport and have registered with the French border police. Registration is free and can be completed at the airport in just a few minutes.
Holders of new biometric French passports issued after July 2009 do not need to register as they can be identified using the fingerprint stored in the passport chip.
Under the PARAFE programme, 27 e-gates have also been installed at Paris-Charles de Gaulle and Paris Orly Airports.
More information can be found here.