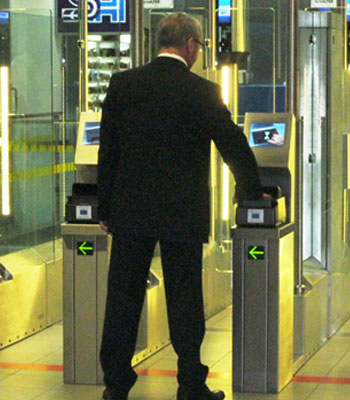 Four immigration e-gates have been installed in Sofia Airport's Terminal 2 to provide automated border clearance.
The e-gates, which make use of e-passports and facial recognition biometrics to speed-up the immigration process, can be used by passengers aged 18 or over from the European Union, European Economic Area and Switzerland.
The airport has reported that the new e-gates are recording an average processing time of 7-10 seconds per passenger.
Passengers who don't have an e-passport or don't wish to use the new e-gates can still use the traditional border clearance desks.