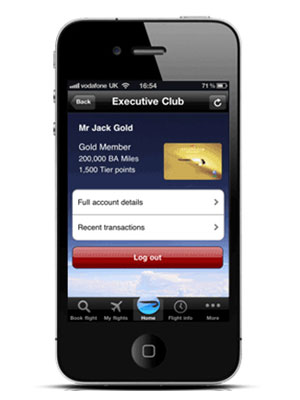 British Airways Executive Club members flying from Leeds Bradford International Airport (LBA) can check-in on their smartphone and download a mobile boarding pass via the carrier's official app.
At present, the mobile boarding passes are only available to iPhone users, while the app can also be accessed through Android and BlackBerry devices.
Tony Hallwood, LBA's Commercial Director, said: "Mobility and convenience is key for British Airways' customers from Leeds Bradford Airport, so that no matter where they are, they can turn to their mobile phones to find the very latest information about flights, check-in times and even access boarding passes, allowing them to stay one step ahead.
"The mobile boarding pass feature for Executive Club iPhone users will be especially welcome for those customers unable to print off their own boarding cards when returning from overseas."