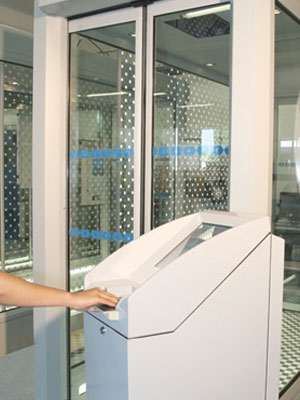 Paris-Charles de Gaulle Airport has installed six new PARAFE automated border control e-gates, taking the total number to 33. The e-gates have been supplied by Morpho (Safran Group) as part of the collaboration with Aéroports de Paris (ADP) on the Single Filtering Inspection programme between Terminals E and F.
First installed in 2009, the PARAFE system enables ADP to improve the passenger experience by reducing waiting times and strengthening the capabilities of the border police.
A new feature introduced this year allows French citizens holding biometric passports to use the e-gates without pre-registration. Since the launch of PARAFE in 2009, more than 1 million passengers have made use of the e-gates.
"This latest order clearly confirms the success of our cutting-edge solution with both ADP and passengers, as shown by its growing use," said Jean-Paul Jainsky, Morpho Chairman and CEO. "This latest expression of trust in our product, following its first deployment in a regional airport, really shows that PARAFE has entered a new phase of commercial development."